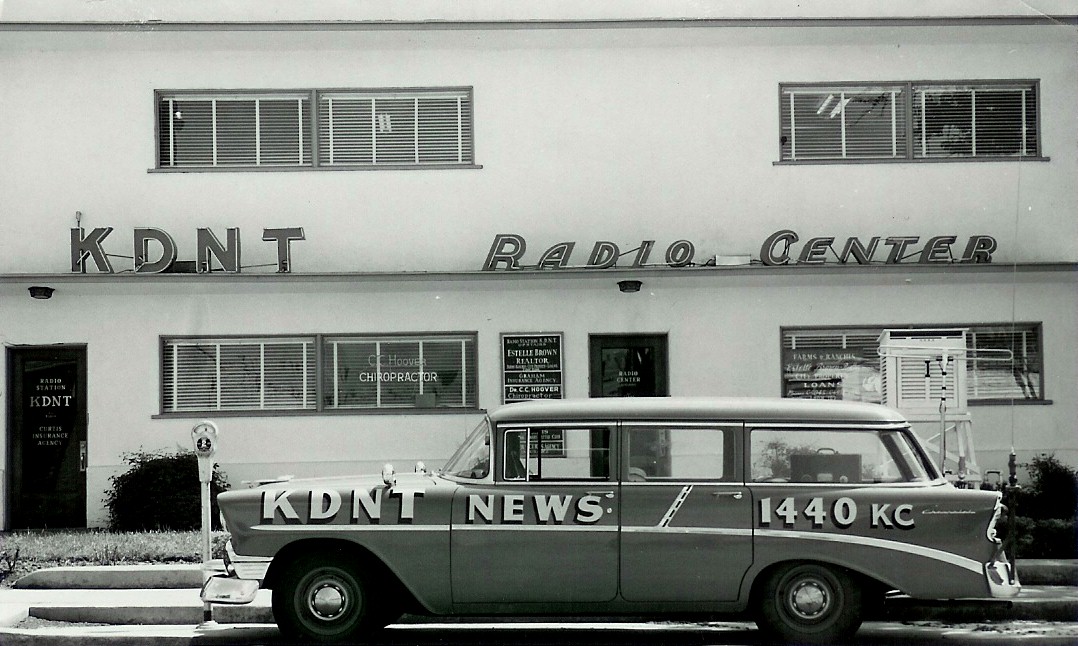 THE HISTORY OF KDNT RADIO
IN DENTON, TEXAS
By Mike Shannon
with Mike Ehrle and Sandy Shepard
KDNT-1440 AM was the very first radio station established in Denton, Texas. While it primarily served the city of Denton, listeners between the Dallas-Fort Worth area and southern Oklahoma could easily receive its signal, and relied upon KDNT for information and entertainment for over 55 years.
This feature tracks the station from its beginning in 1938, through the addition of its FM sister station in 1948, through ownership changes in 1972, 1976, 1980 and 1984, to its demise in late 1993. Also included are numerous photos of studio locations and transmitter sites, including the landmark Radio Center building in downtown Denton, and the Teasley Lane property that was the final home to the towers and studios, as the site was cleared in 2005 for the construction of the Denton Independent School District's L. A. Nelson Jr. Elementary School.
---
TABLE OF CONTENTS
(Click on underlined links to navigate)
PART 1 - 1938-46: KDNT signs on, the "142 Club" starts, and the bands play on
PART 2 - 1947-63: New studios, tornadoes, and the death of a president
PART 3 - 1964-71: Two fires, "Shout That Slogan," and KDNT becomes a family affair
PART 4 - 1972-83: New ownership, new digs in the country, and FM plays musical chairs
PART 5 - 1984-93: Another new owner, and headbangers take over FM
PART 6 - 1994 AND BEYOND: Habla Espanol? Radio Center sold, and KDNT goes to school
A "WHO'S WHO" OF KDNT: Former employees and 'Where Are They Now' section, including singer
Willie Nelson; network newsman Bill Moyers; sportscasters Bill Mercer, Ted Davis, Roger Emrich,
Mark Followill and George Dunham; Houston and Oklahoma radio's Josh "Rowdy Yates" Holstead,
radio programming innovator George Gimarc, Texas newsman Michael Main, Oklahoma weather
pro Lee "Woody" Woodward, St Louis radio legend Davie Lee, and North Texas TV personality
George Nolen
DUSTY MEMENTOS: Rate cards, coverage maps, newsletters and more photos
RADIO CENTER STUDIOS INSIDE-OUT: From funeral home to bandstand to studios to offices over a
90-year period, starting in 1921
PHOTO ESSAY: KDNT studios and property are transformed into an elementary school
HONORING KDNT ON ITS 75th ANNIVERSARY!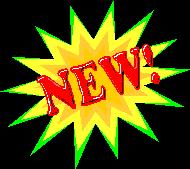 Denton's main library hosted a symposium to honor
the station in November, 2011. A host of former employees and listeners attended, and an exhibit
of KDNT collectibles was put on public display
---
CREDITS
This portion of the DFWRetroplex.com website was developed in 2001 from a newspaper article written by former KDNT jock Mike Ehrle (aka Mike Ward.) Since then, many former employees and listeners of KDNT have submitted stories, photos, names, clarifications, etc, and, hopefully, this new format will do a more thorough job of honoring those that made KDNT successful and memorable. Special thanks to Harwell V. "Sandy" Shepard II (son of late KDNT owner Harwell V. Shepard,) Mike Ehrle, Josh Holstead, George Lindley, Mike Robinson, the late Joe Fuchs (aka Jay Weaver,) Roger Daniel, Frank Haley, the late Betty Whatley, Scott Causey (aka Dave Scott,) Phil Potter, the late Ray Weathers, Alan Crone, Ray Whitworth, Daryl Stephens, Joe Short, Chris Vochoska, Grant Koeller, Michael Rey, Richard Garner, the late Lee Woodward, Patrick Woods, Lorraine Wilson, the late Roger Emrich, Steve Eberhart, Doyle King, Paul Christian, Robert Powell, Colonel Mason, George Gimarc, Andy Waldrop, the late G. C. Hollowwa, Miles Schulze, Sid King, Bill Mercer, Harley Balew, Joe Rice (Joe Martin,) Vernon Hartman, Scott Fybush, Harry Dierks, Sam Whitmire, Bill Van Ness, Dale Olson, Boppin' Bob Berry, Larry Crippen (Johnny Flash,) Paul Swearingen, Doug Adams, Scott Reese, Jim Johnson, Mark Followill, Brule Egan and the late Larry Shannon, and published interviews with Leonard Wheeler, the late Davie Lee (White,) the late George Nolen, Michael Main and the late George Marti. Each of their contributions helped make the story of KDNT as complete and insightful as possible.
---
TERMS AND CONDITIONS OF USE
This entire website and its contents are copyright 1984-2022 Mike Shannon. Images are copyright of their respective owners. If you feel your copyright is being infringed upon by its appearance in this website, please email me and it will be removed or credited properly. I am not responsible for errors, omissions, incomplete information, misrepresentations or dead links. Information was gleaned from newspapers, broadcasting yearbooks, magazines, personal recollection, recollections of others and the like. Copying of any or all information or images for use on other websites, in print or for other purposes, is prohibited without permission. Links are provided for the user's convenience; I claim no responsibility for the contents, accuracy or relevance of other sites that may be linked to from this site. This entire website is considered a not-for-profit "fan site," to be enjoyed for entertainment and informational purposes only. Usage of this site and/or any sites, sub-sites or pages or images contained within, however accessed, constitutes your agreement to these Terms and Conditions. If you do not agree to these Terms and Conditions, click here and you will be taken elsewhere. Proceeds from advertising & duplication services are directly used for site maintenance, hosting fees and research costs.