THE HISTORY OF
KDNT RADIO
IN DENTON, TEXAS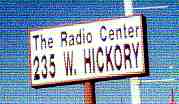 RADIO CENTER STUDIOS
INSIDE-OUT
Radio Center was the longtime home of KDNT-AM/FM in Denton. Located at 235 West Hickory Street on the southeast part of the town square, the property began life in 1921 as the Shepard Funeral Home, owned and operated by Harwell Shepard's father, V. W. Shepard, with living quarters for the family located upstairs. When V. W. died in 1942, Harwell took over the family business. After a fire at the building in 1947, he built a new location for the funeral home, and renovated the Hickory Street building into a radio station. KDNT moved from its original Ross Street location into the building, now christened "Radio Center." And the building still keeps the name today, although KDNT has been gone from there since 1981, and since Harwell's son, Sandy Shepard, sold the property in the late 1990s. The rooms have now been converted into offices and small apartments. UPDATE: As of June, 2014, Radio Center is being remodeled...again! Click HERE.

---
RADIO CENTER OVER THE YEARS...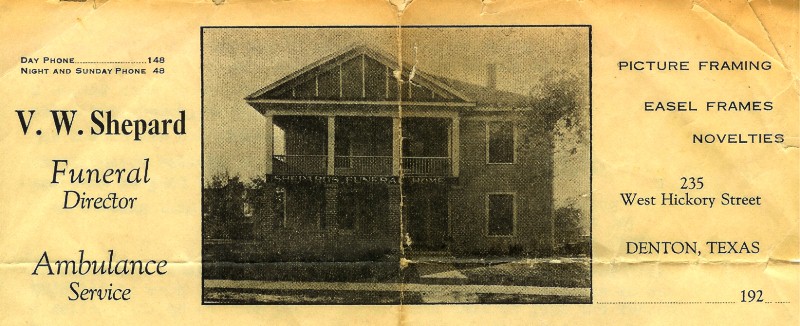 235 West Hickory Street in the 1920s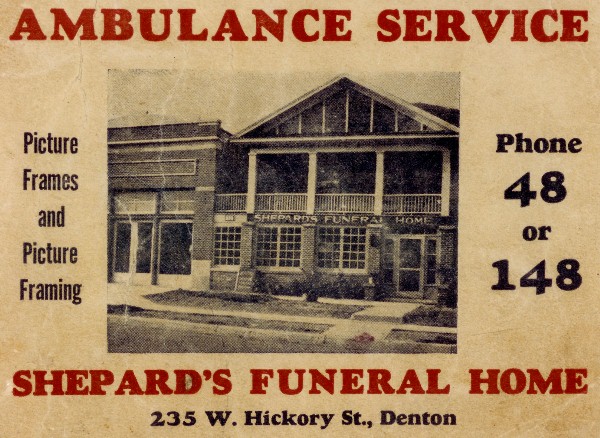 By the 1930s, another building is attached to the east side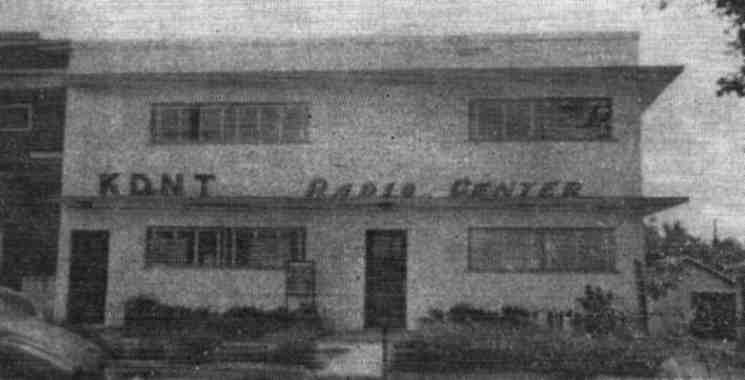 1947 photo of the newly-christened Radio Center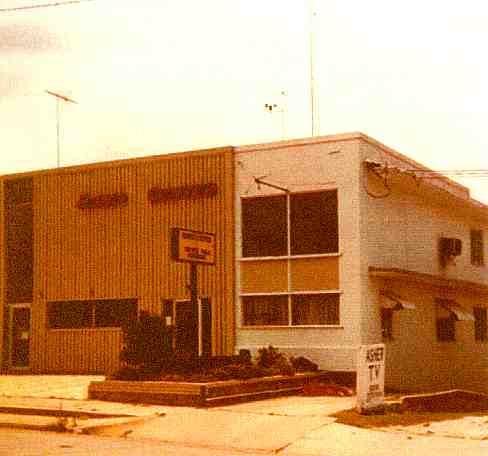 Radio Center in 1982. A year earlier, KDNT moved to Teasley Lane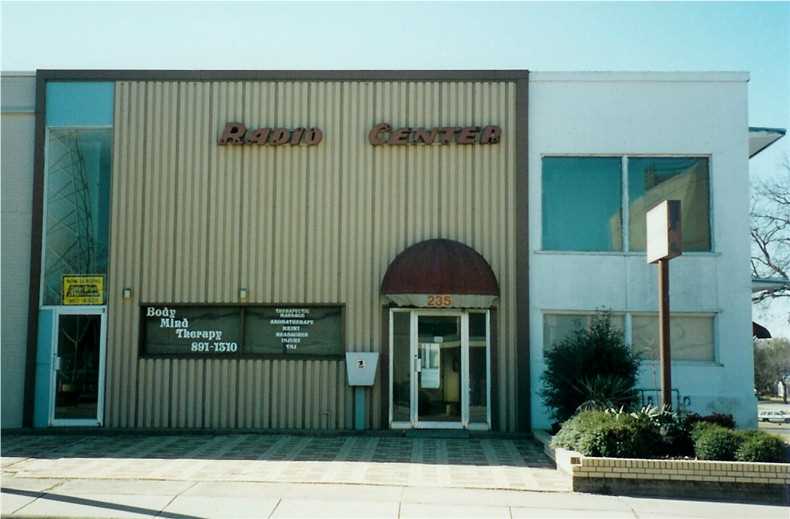 Radio Center in the 1990s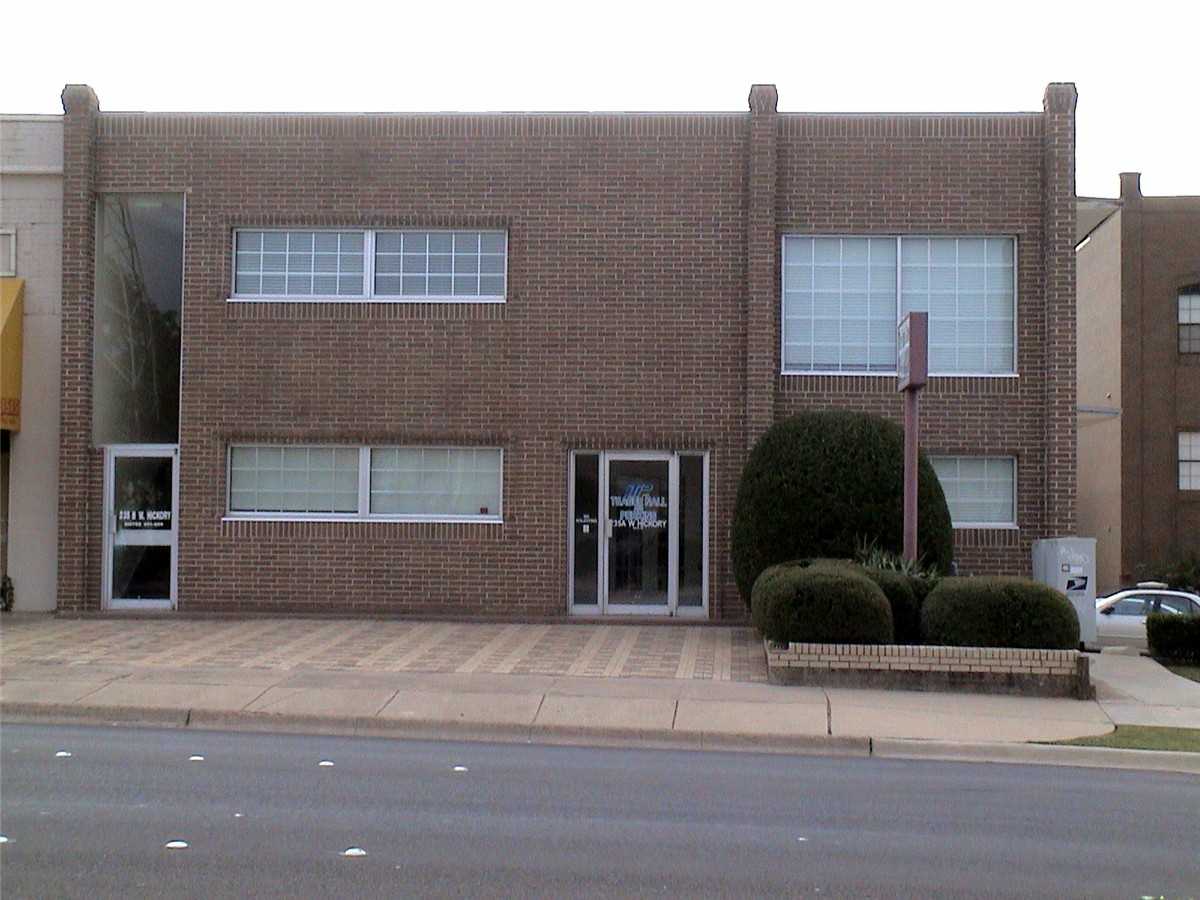 Radio Center, today. There's little resemblance to any former version of the building

---
A LOOK INSIDE...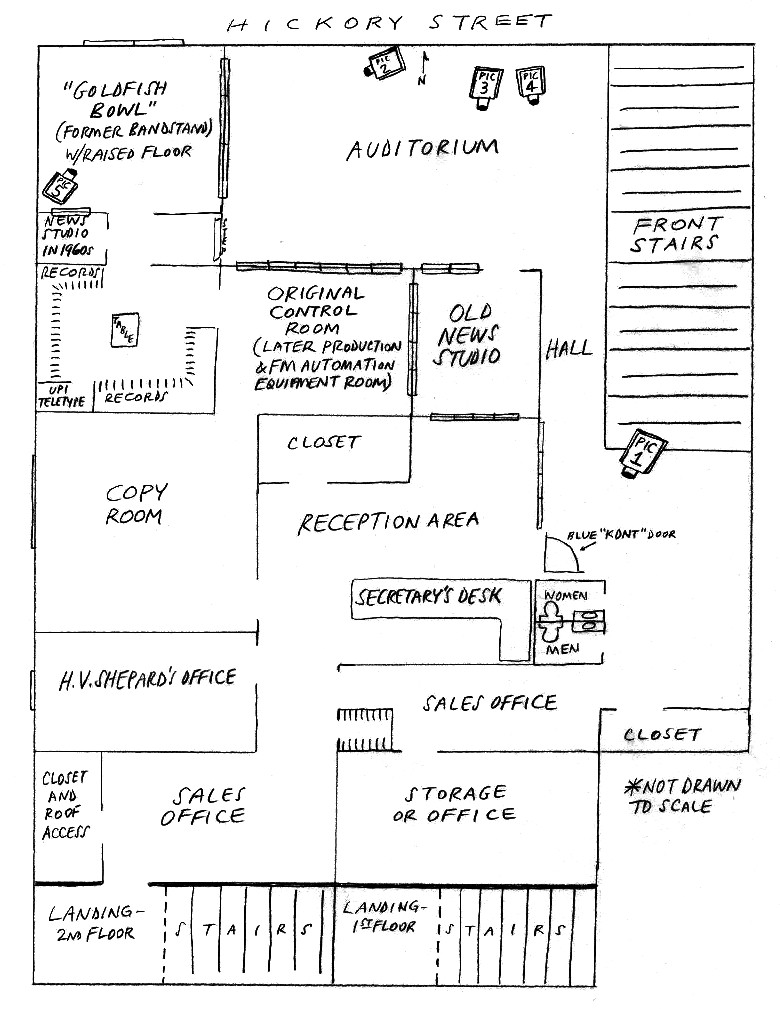 Floorplan of 235 West Hickory studios. Note the numbered camera positions that match up the following photos: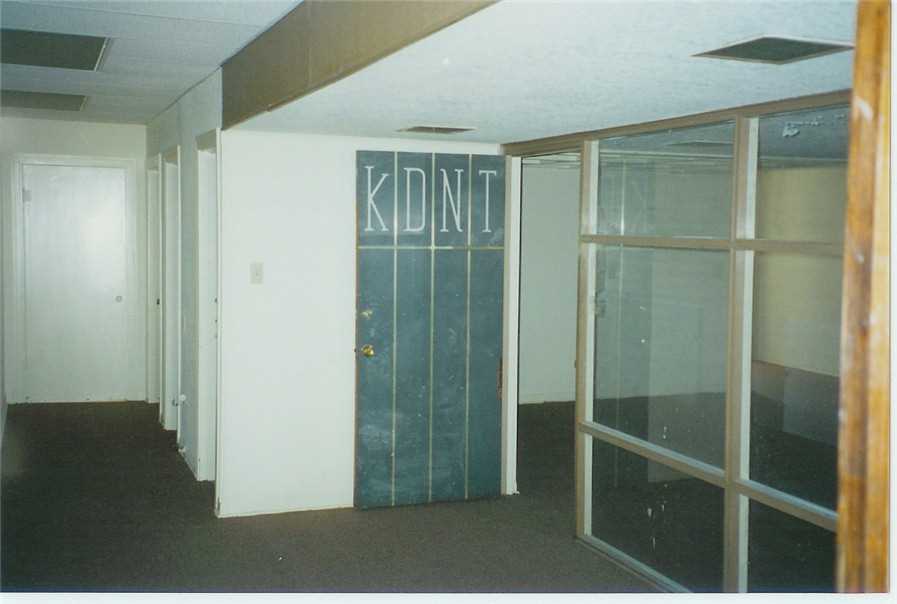 1. Looking from the top of the stairs, it's the entrance to the station
(door opens outward into hall; "KDNT" logo would face receptionist when door is closed)

2. In auditorium, looking towards original control room (left) and the bandstand (later the new control room)

3. Old news studio (toward left) and original control room (windows to right) viewed from the auditorium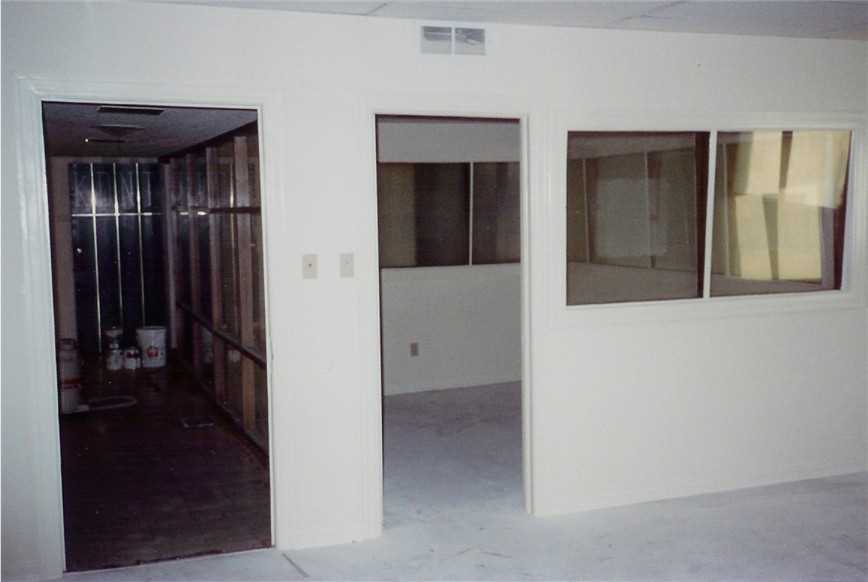 4. Looking into the hallway (towards left; note the KDNT door in the background)
and in the old news studio (towards right) viewed from the auditorium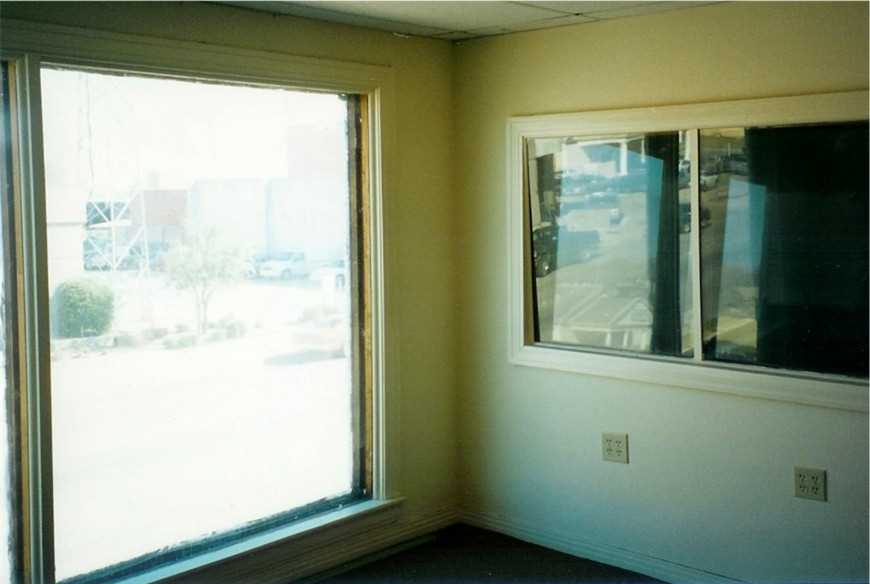 5. The control room allowed passer-bys to watch the disc jockey in action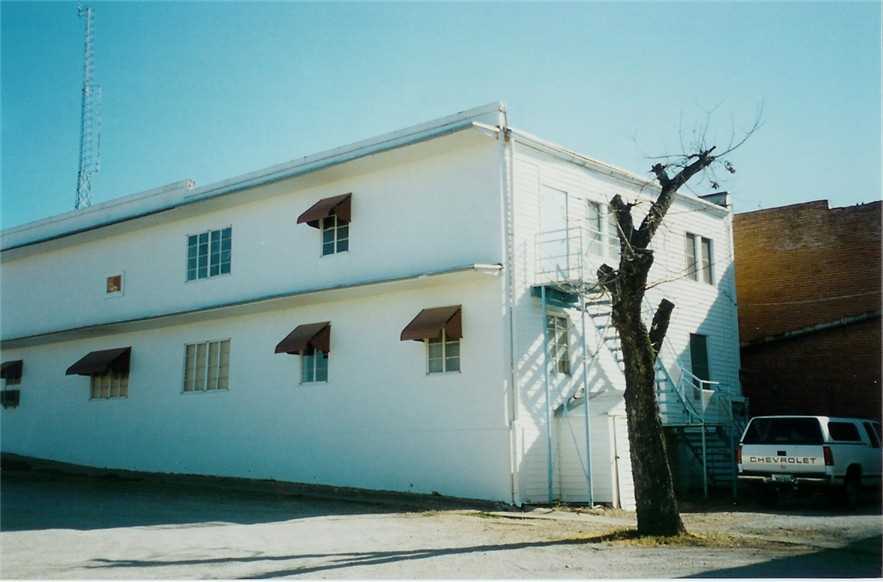 Side and back of the Radio Center property, 1990s
---
RADIO CENTER GETS YET ANOTHER REMODEL, 2014...
Sandy Shepard wrote to let us know about big changes at 235 West Hickory Street: "The remodel of the building is moving very slowly. The downstairs was completely gutted (it's a wonder they didn't have a cave-in!) The floor and all interior walls were removed. They moved down to the dirt and drilled a number of pier holes, then covered it with a cement slab. Now, when you enter, you go down several steps to the floor. At the back, the old basement has been retained, so I don't know how they will incorporate that. Still very early yet. Upstairs, things haven't changed as much since the remodel in 2000.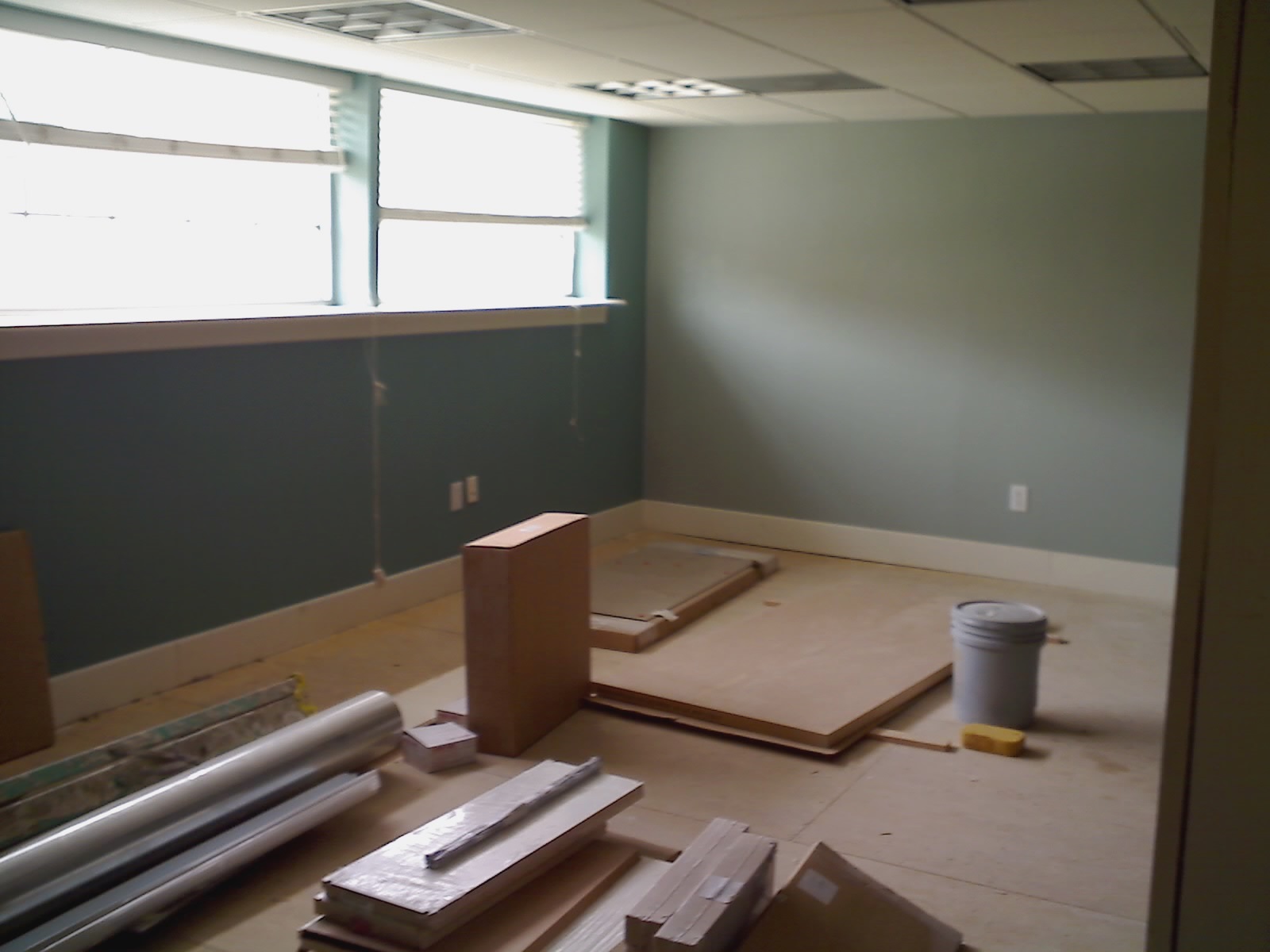 .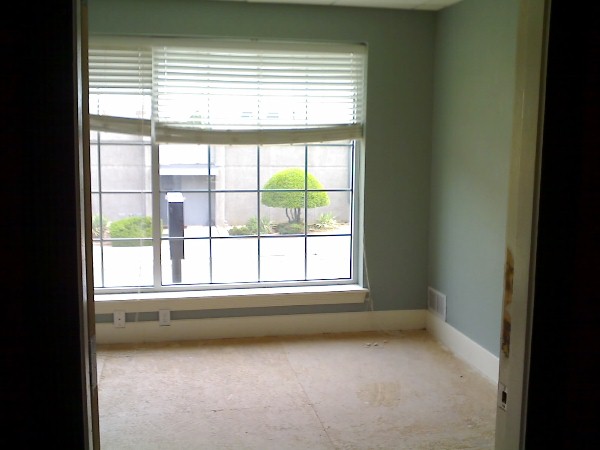 Left: Big studio. Right: Control room ("Goldfish Bowl")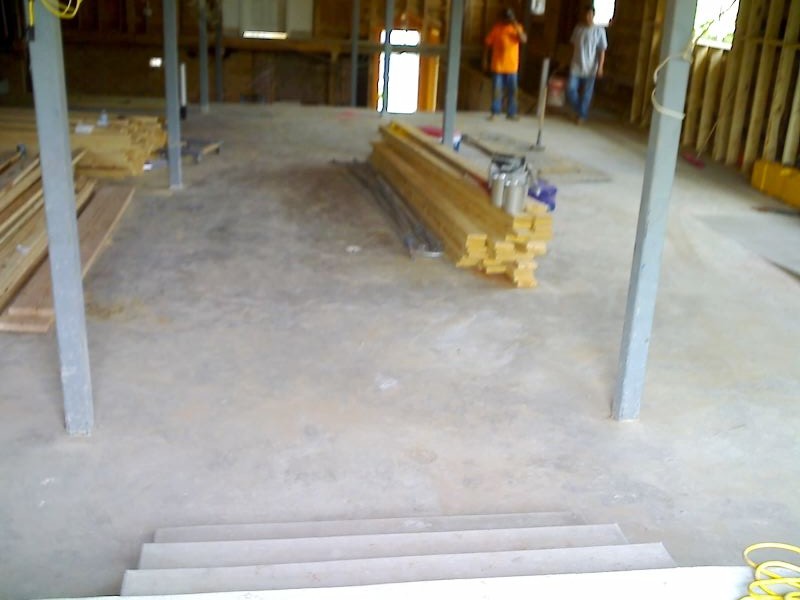 .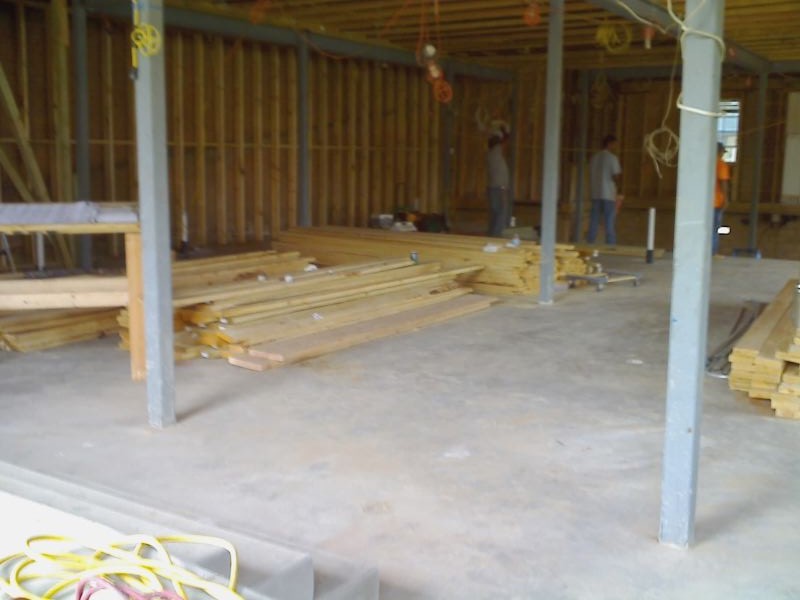 Both: Downstairs area, as viewed from front door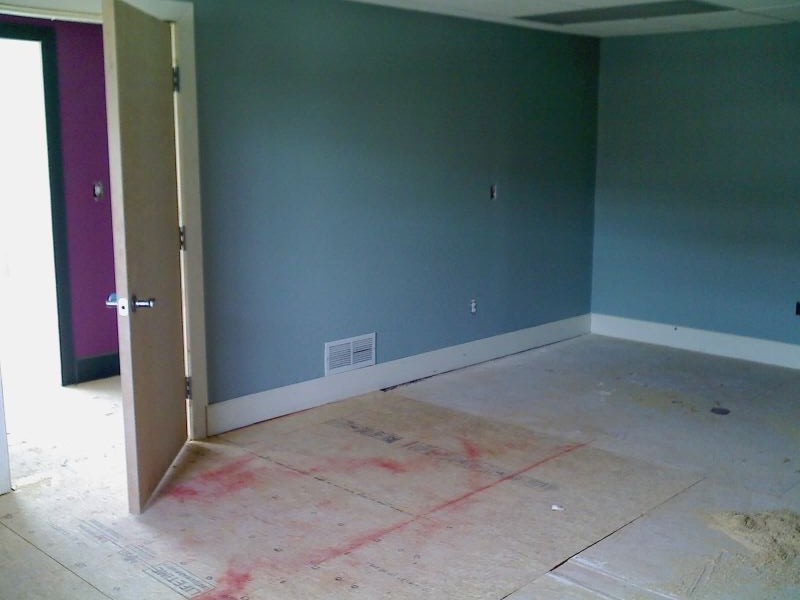 .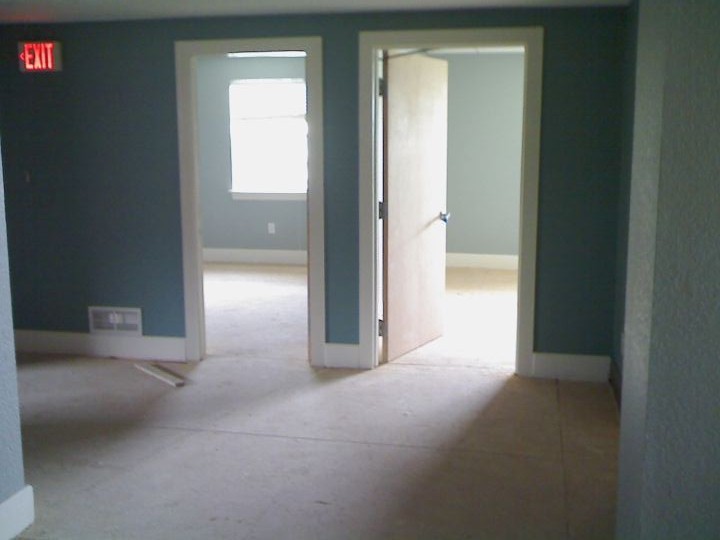 Left: Original control room and later record storage. Right: Former office of Harwell Shepard, and the copy room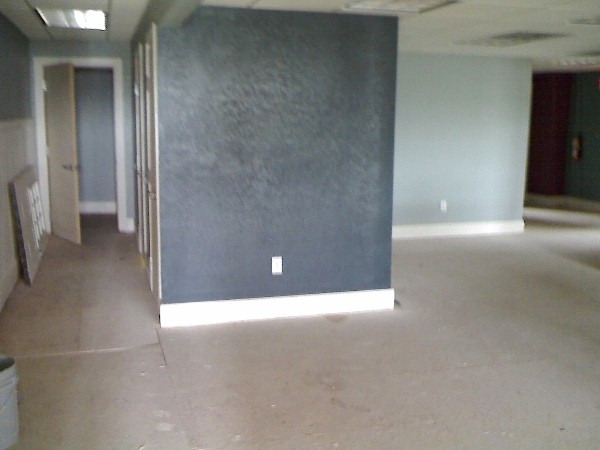 .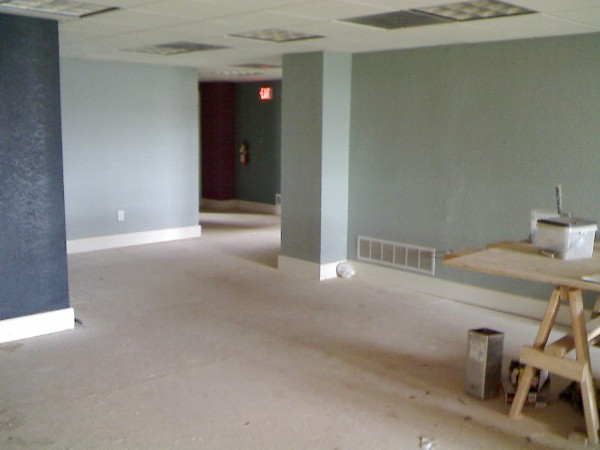 Left: Upstairs entry. Right: Upstairs reception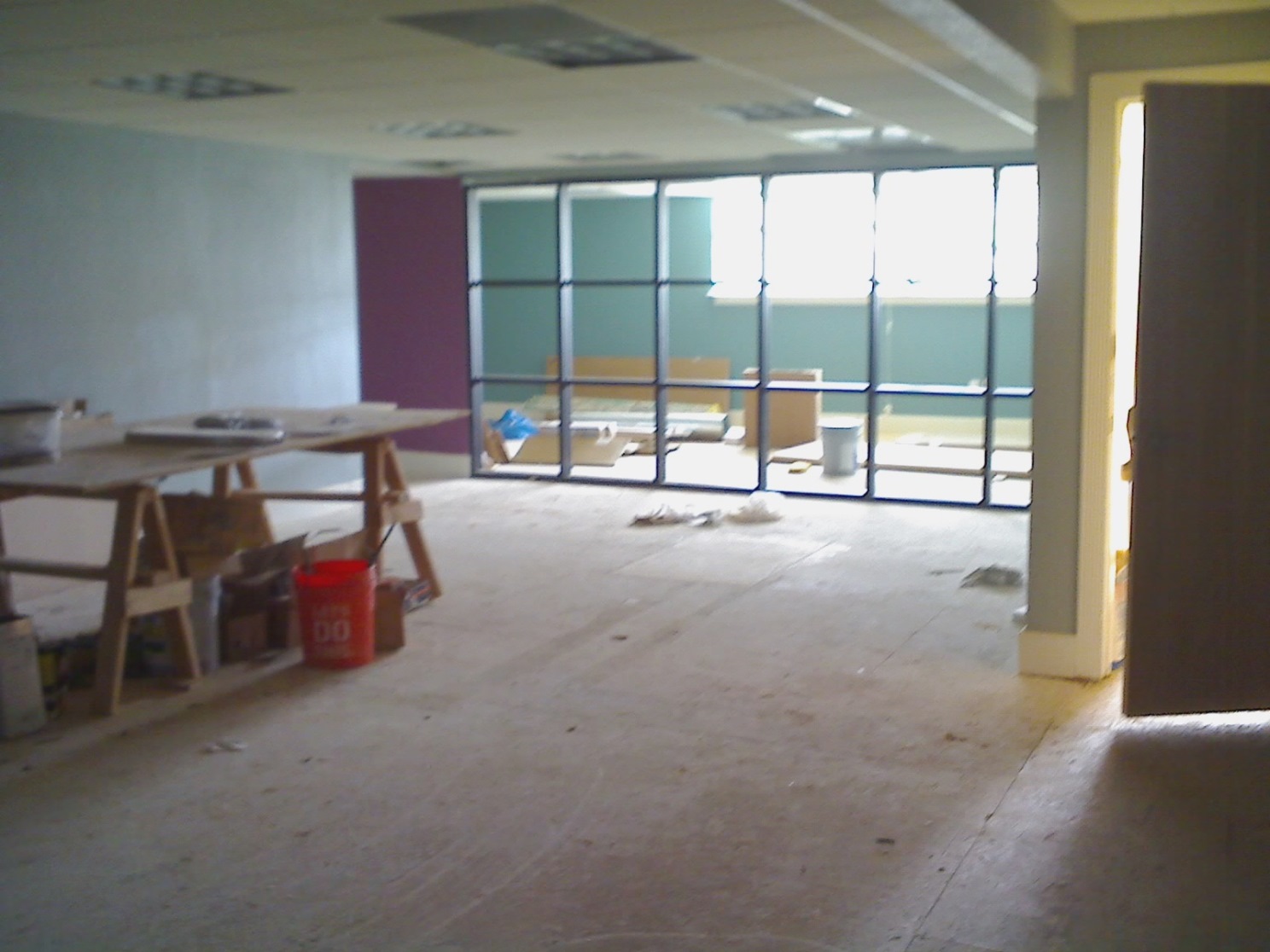 Reception area and big front studio
---
SHORTCUTS
PART 1 - 1938-46
PART 2 - 1947-63
PART 3 - 1964-71
PART 4 - 1972-83
PART 5 - 1984-93
PART 6 - 1994 AND BEYOND
A "WHO'S WHO" OF KDNT
DUSTY MEMENTOS
PHOTO ESSAY
---
TERMS AND CONDITIONS OF USE
This entire website and its contents are copyright 1984-2023 Mike Shannon. Images are copyright of their respective owners. If you feel your copyright is being infringed upon by its appearance in this website, please email me and it will be removed or credited properly. I am not responsible for errors, omissions, incomplete information, misrepresentations or dead links. Information was gleaned from newspapers, broadcasting yearbooks, magazines, personal recollection, recollections of others and the like. Copying of any or all information or images for use on other websites, in print or for other purposes, is prohibited without permission. Links are provided for the user's convenience; I claim no responsibility for the contents, accuracy or relevance of other sites that may be linked to from this site. This entire website is considered a not-for-profit "fan site," to be enjoyed for entertainment and informational purposes only. Usage of this site and/or any sites, sub-sites or pages or images contained within, however accessed, constitutes your agreement to these Terms and Conditions. If you do not agree to these Terms and Conditions, click here and you will be taken elsewhere. Proceeds from advertising & duplication services are directly used for site maintenance, hosting fees and research costs.