THE HISTORY OF
KDNT RADIO
IN DENTON, TEXAS
PHOTO ESSAY:
FROM RADIO STATION
TO ELEMENTARY SCHOOL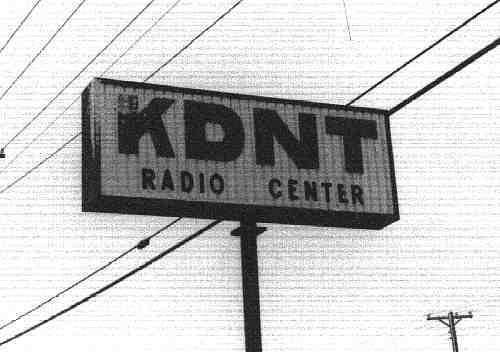 The KDNT sign in January, 1988, on the corner of Teasley Lane and Wheeler Drive
All good things must come to an end, and that can certainly be said for KDNT. After 55 years of serving the people of Denton and beyond, KDNT signed off the air in 1993. During that time, the station had five different owners and four different locations. The station's final home was on Teasley Lane in south Denton. The station's towers were relocated there in 1960, followed by the studios in 1981. At the end of 1993, the station was sold one last time, and, three months later, the call letters were forever changed. The land at Teasley Lane sat mostly vacant for the next 12 years (although successor KICI still operated an office there through the mid-1990s.) By 2005, the studio building was falling down and filled with mold. A large hole in the roof didn't help matters, either. The Denton ISD came along and purchased the land for construction of a new elementary school in October, and, over the last part of 2005, the KDNT studios and towers were demolished. Construction of the L. A. Nelson Elementary School began early in 2006, and was opened to students in the fall of 2007.

---
OCTOBER, 2000
.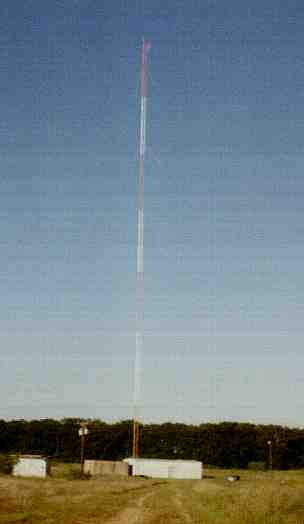 .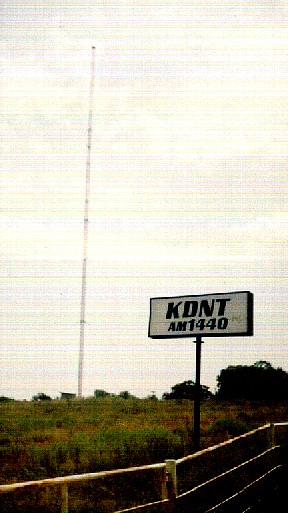 .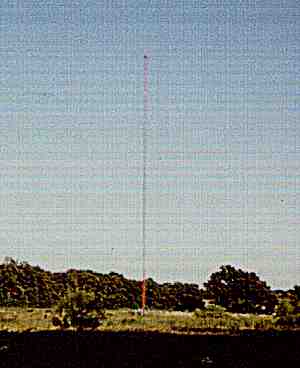 .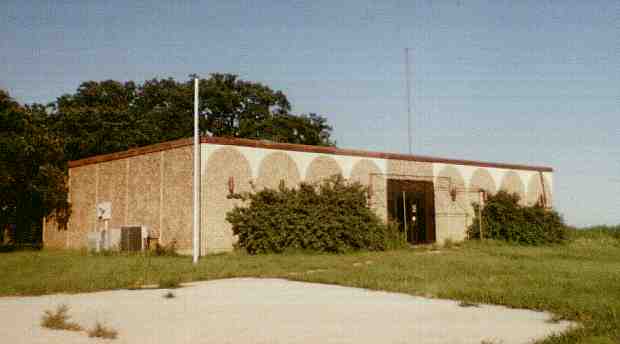 .
The KDNT studios were in a state of disrepair, but still very usable.
---
EARLY OCTOBER, 2005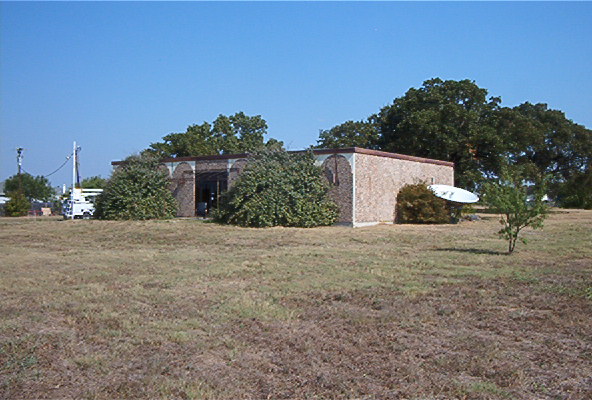 .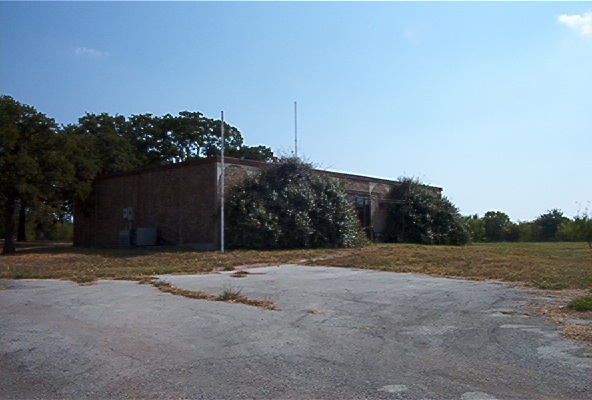 .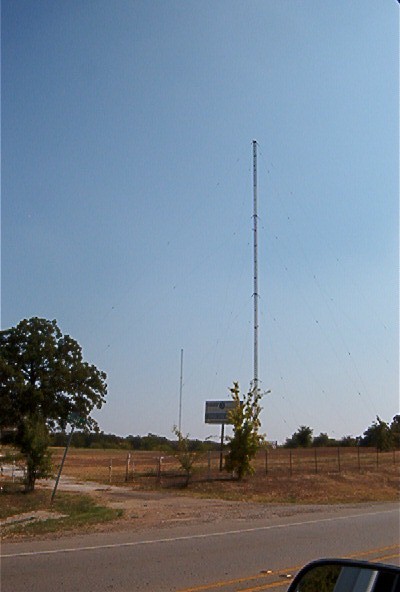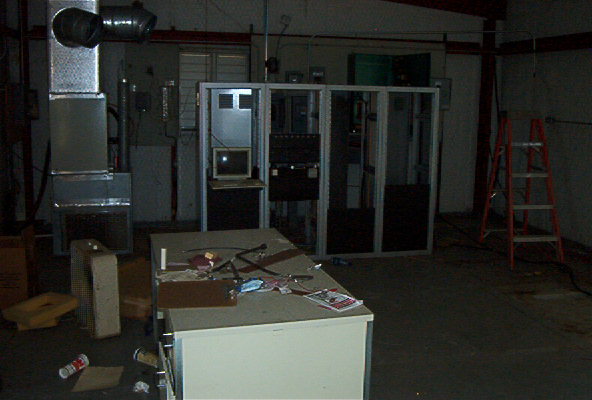 .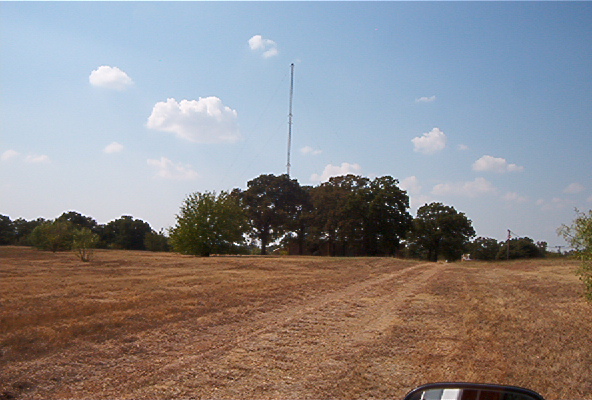 .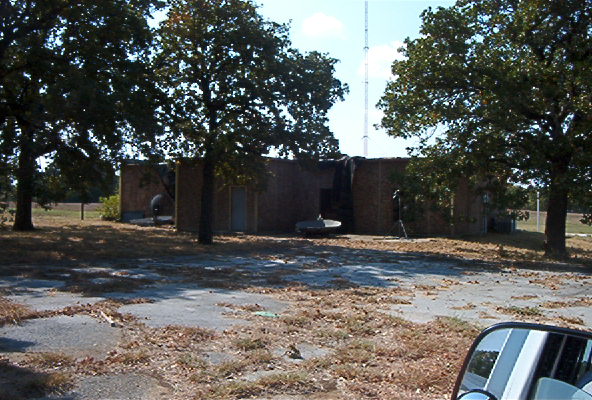 .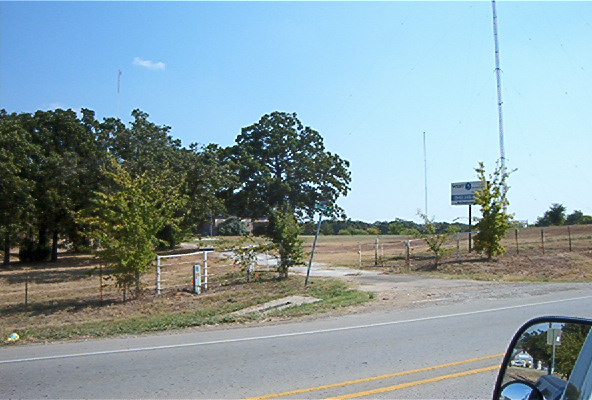 The building was already falling into a serious state of disrepair. The KDNT sign had been covered up with a "For Sale" sign. The left-vertical photo is inside one of the tower shacks; not much left there. The room with a desk is inside the FEMA all-concrete building, located down the hill and behind the studios.
---
OCTOBER 25, 2005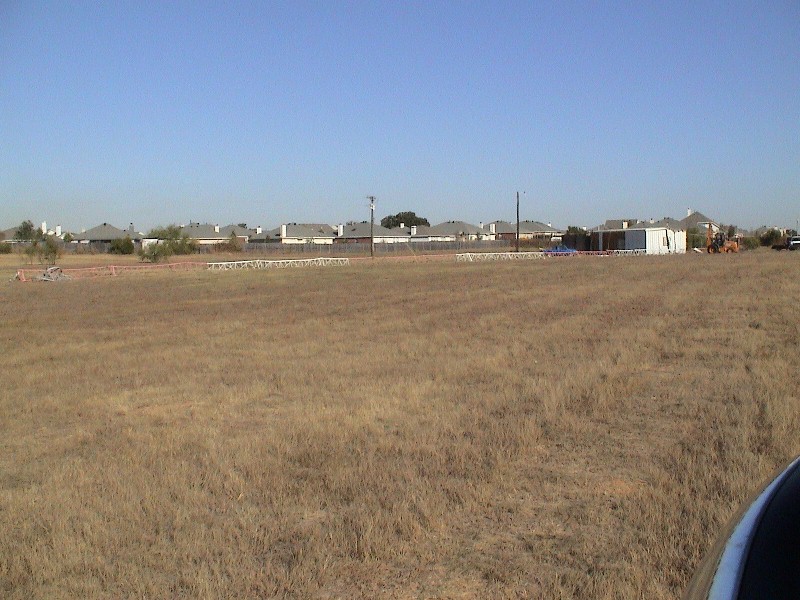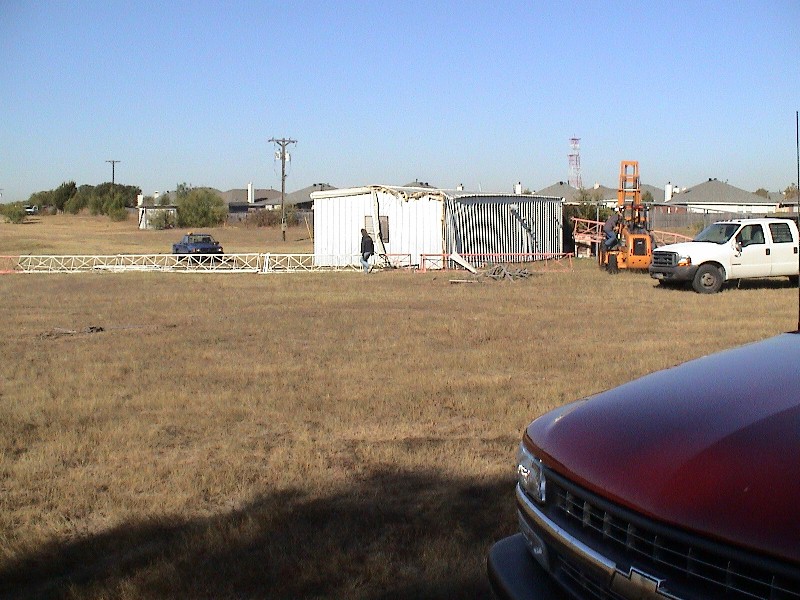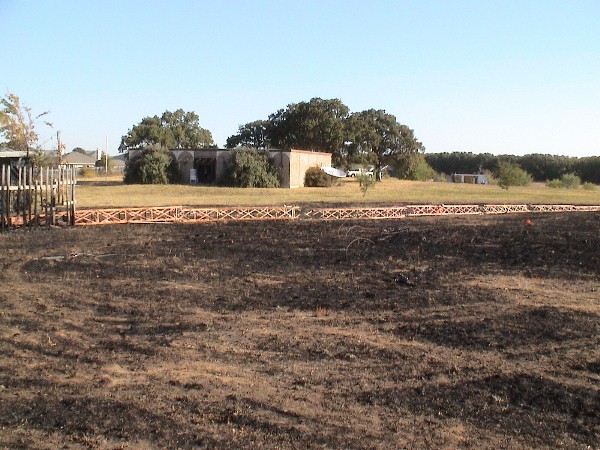 The towers are down! But they didn't go down without a fight when contract engineer Andy Pickard
and his crew accidentally set the field on fire with a cutting torch!

---
NOVEMBER 22, 2005
.
.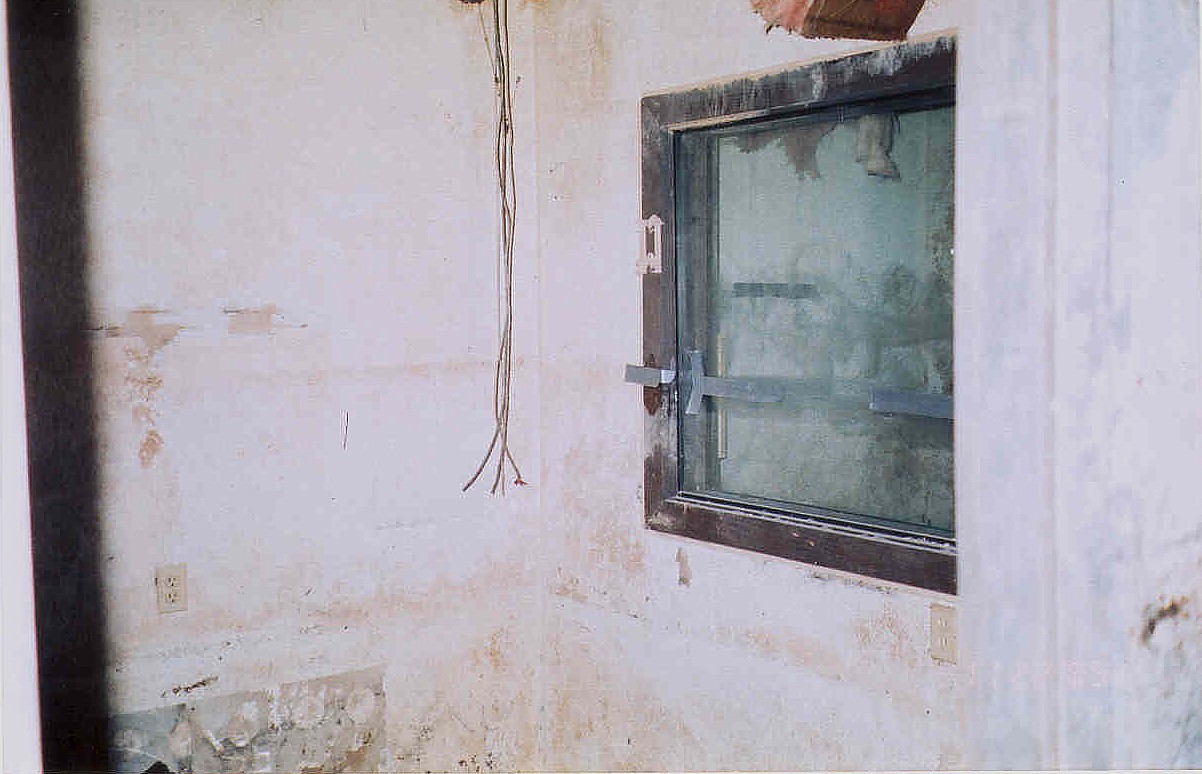 .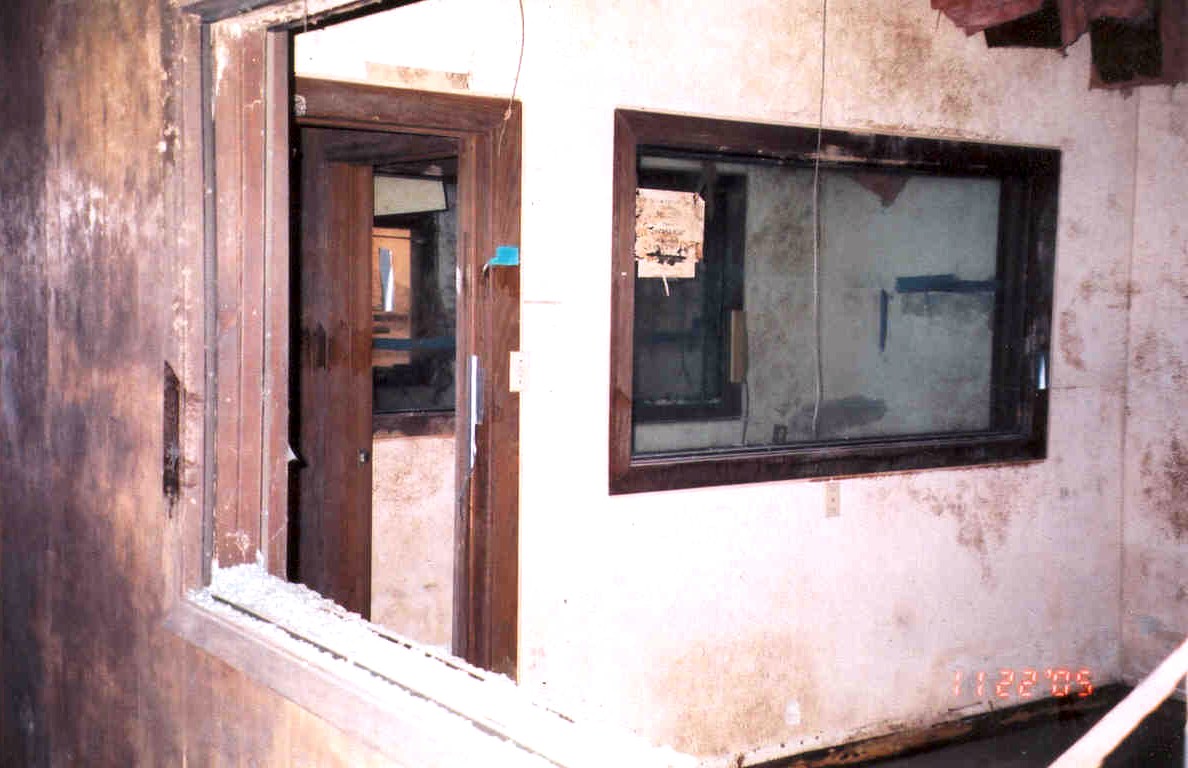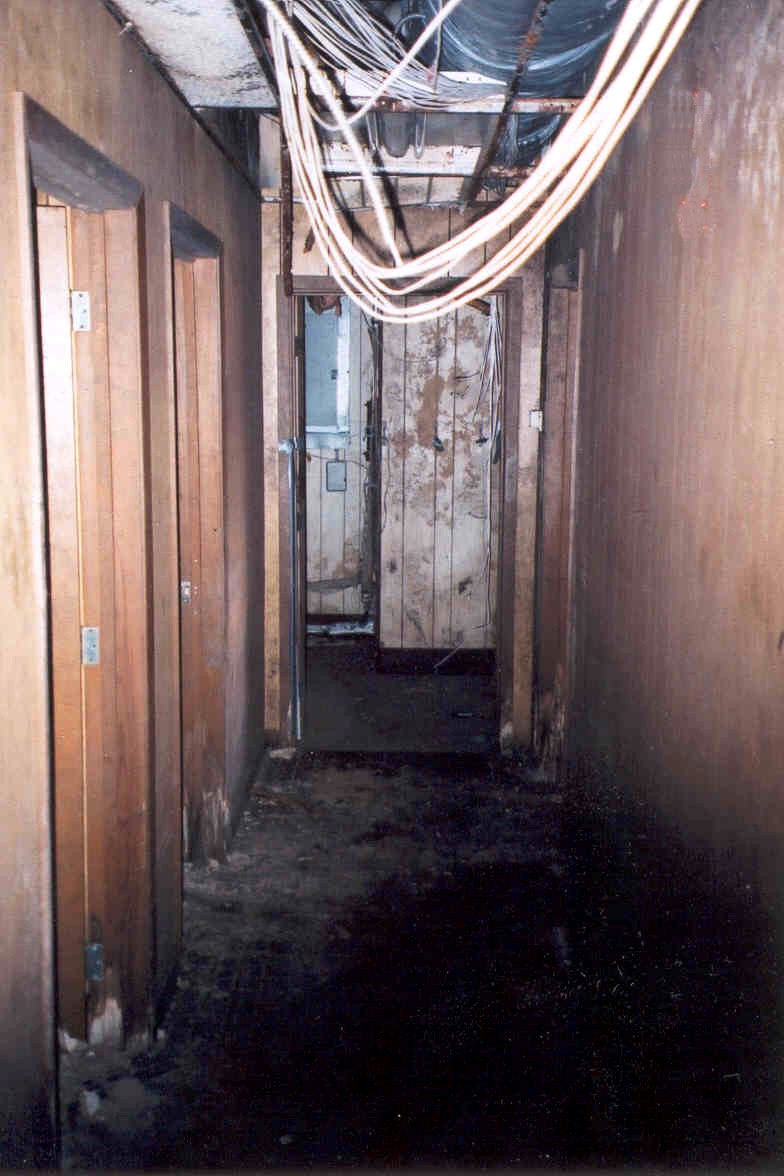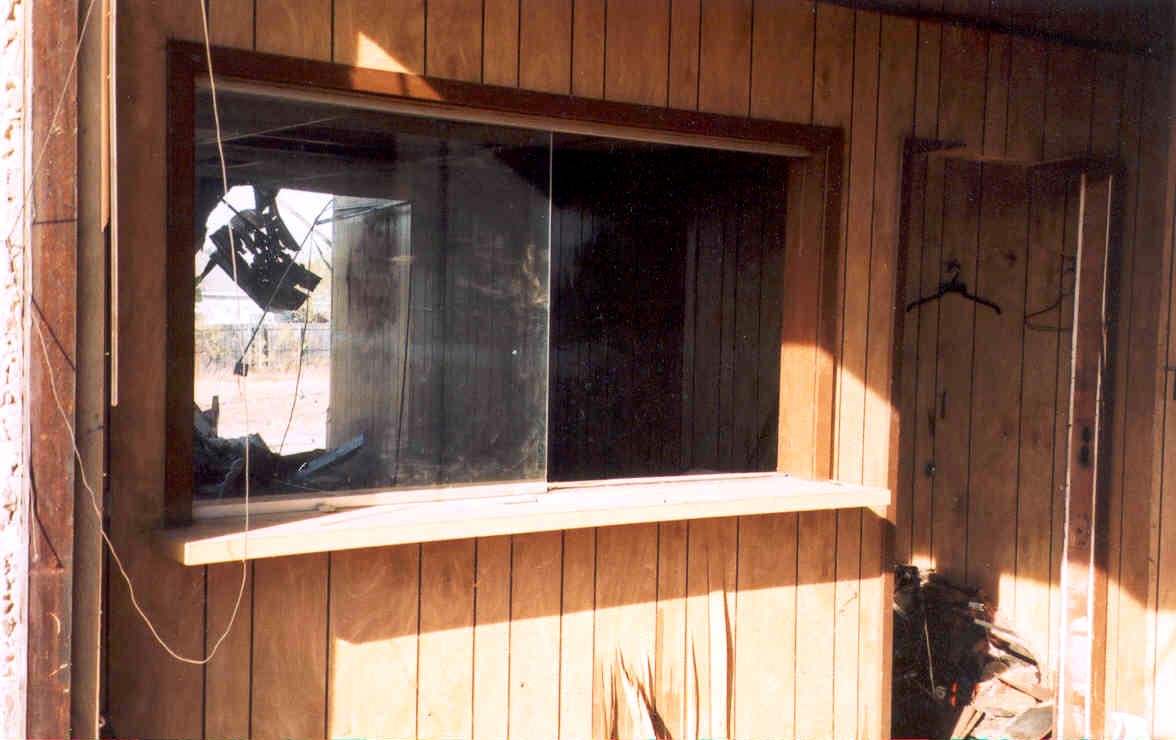 .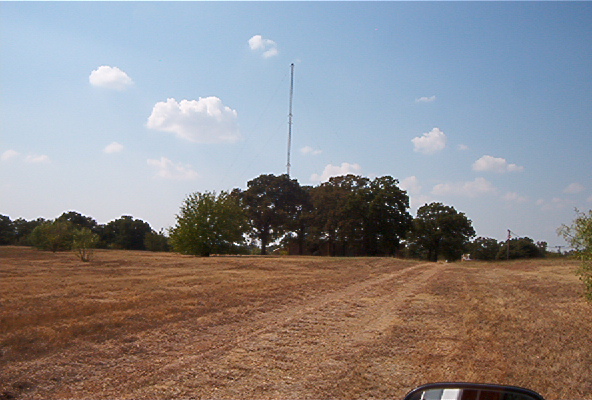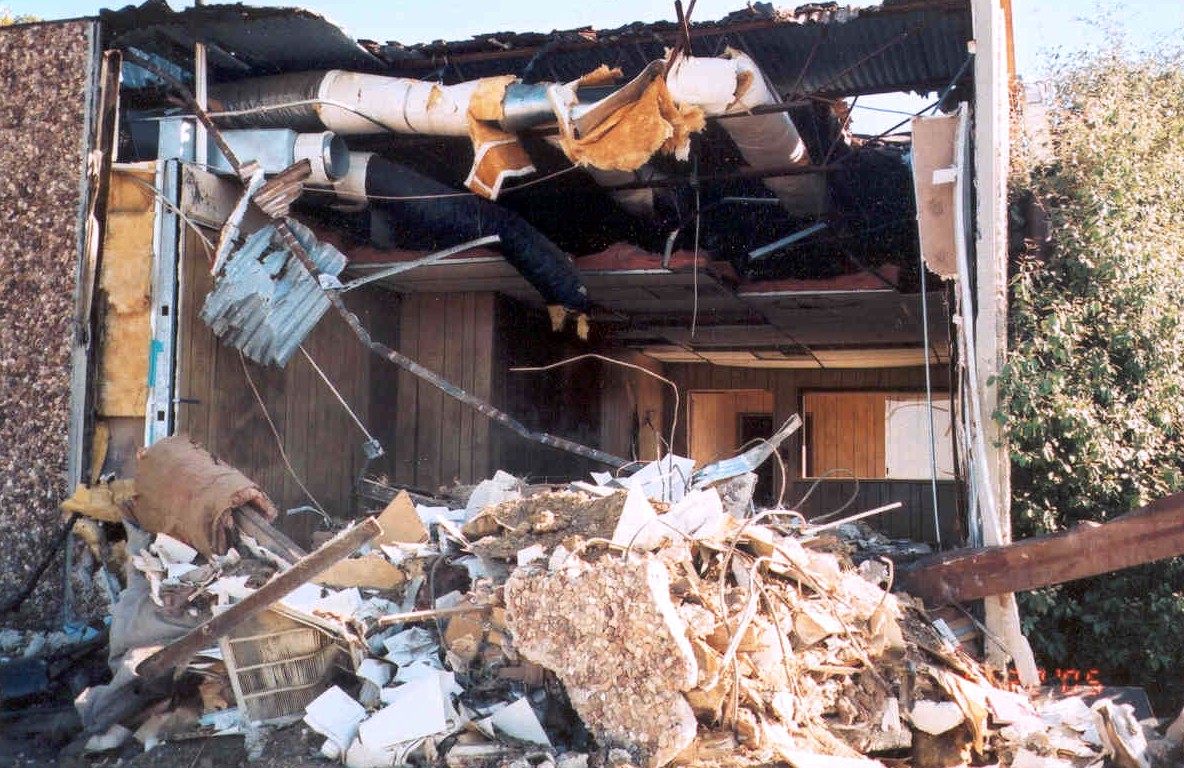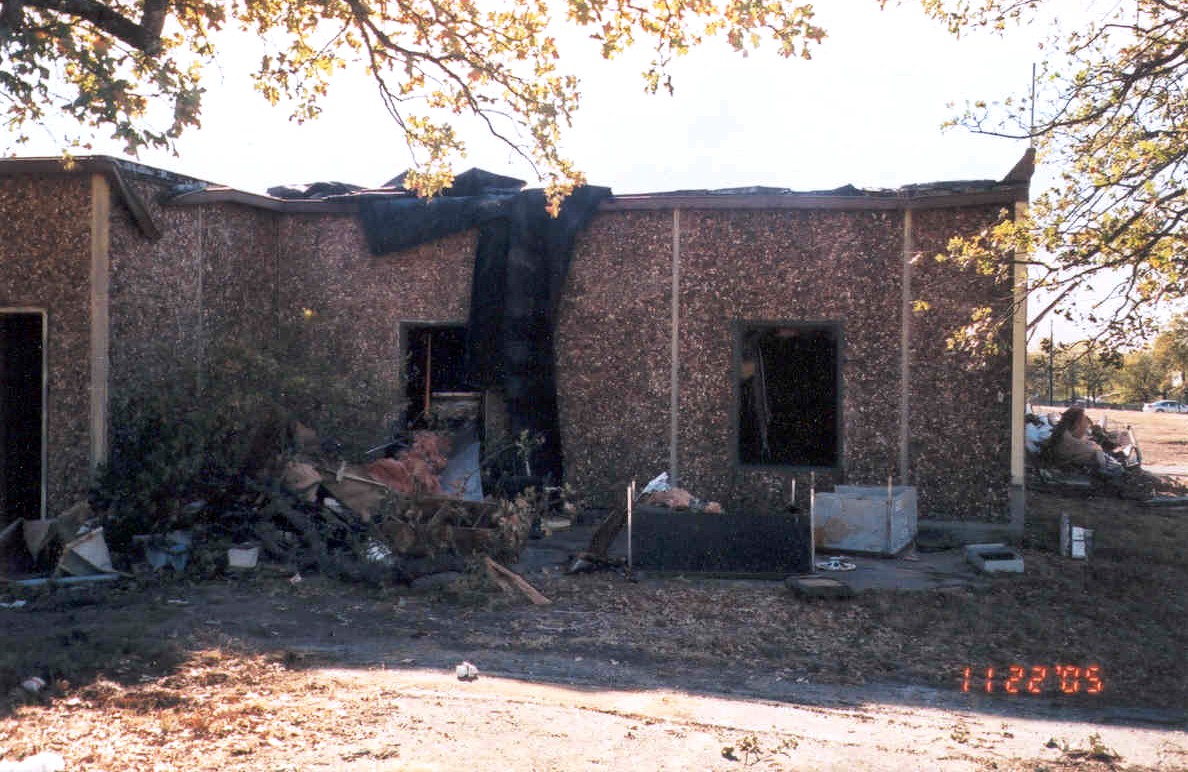 Boy, this was a tough one to look at. A bulldozer had been driven into various walls of the building, looking more like someone's game than a serious demolition. Filing cabinets and desks full of paperwork were lying open and scattered all over, along with chairs, telephones, transmitter logs, even personal effects. The radio equipment had been stripped away, likely years before when KICI relocated their studios. The two control room photos (second from the top of this set) was where your webmaster read news and played 'board operator' 17 years before. There were some carts still in a rack near the ceiling that someone obviously overlooked. They're now in the webmaster's collection, along with some of the station's paperwork that was once of great importance, but left sitting carelessly amongst the rubble.

---
JANUARY, 2006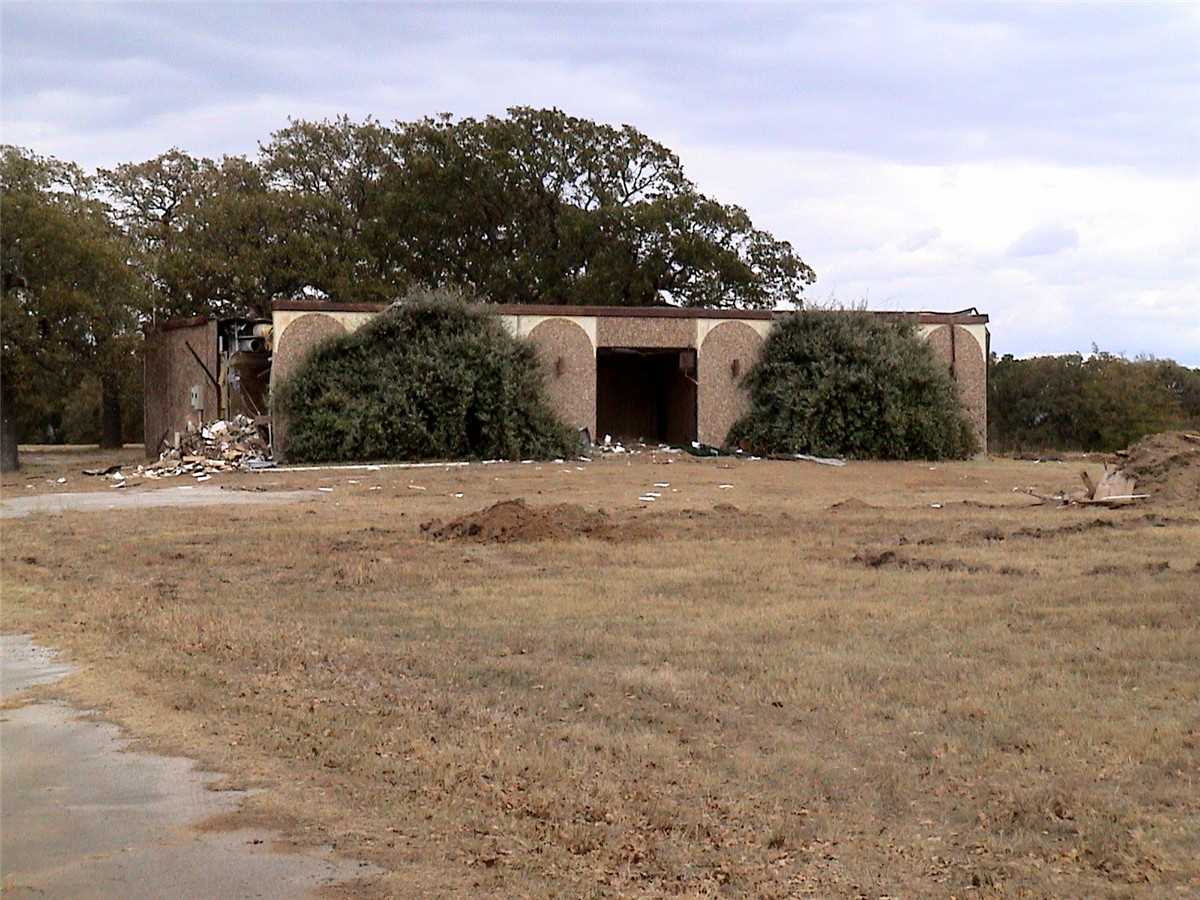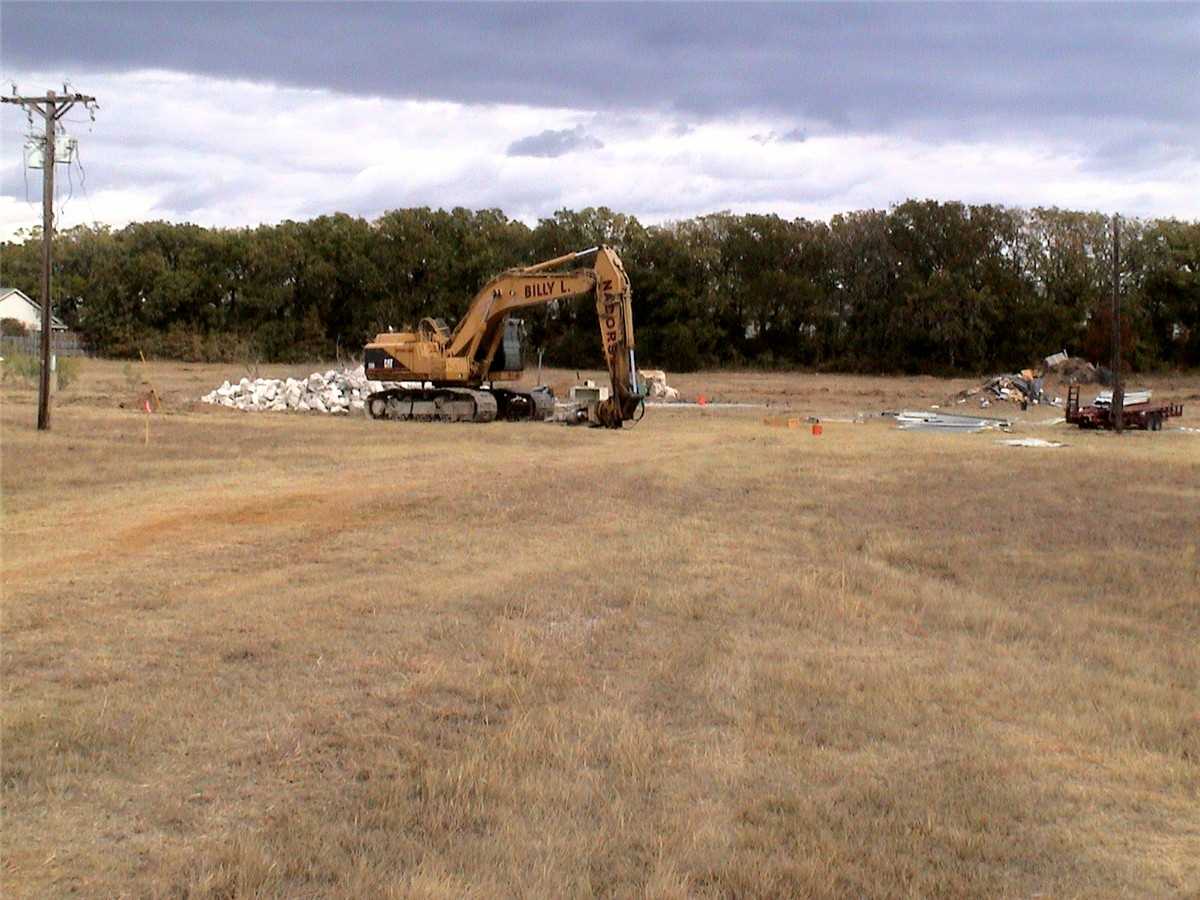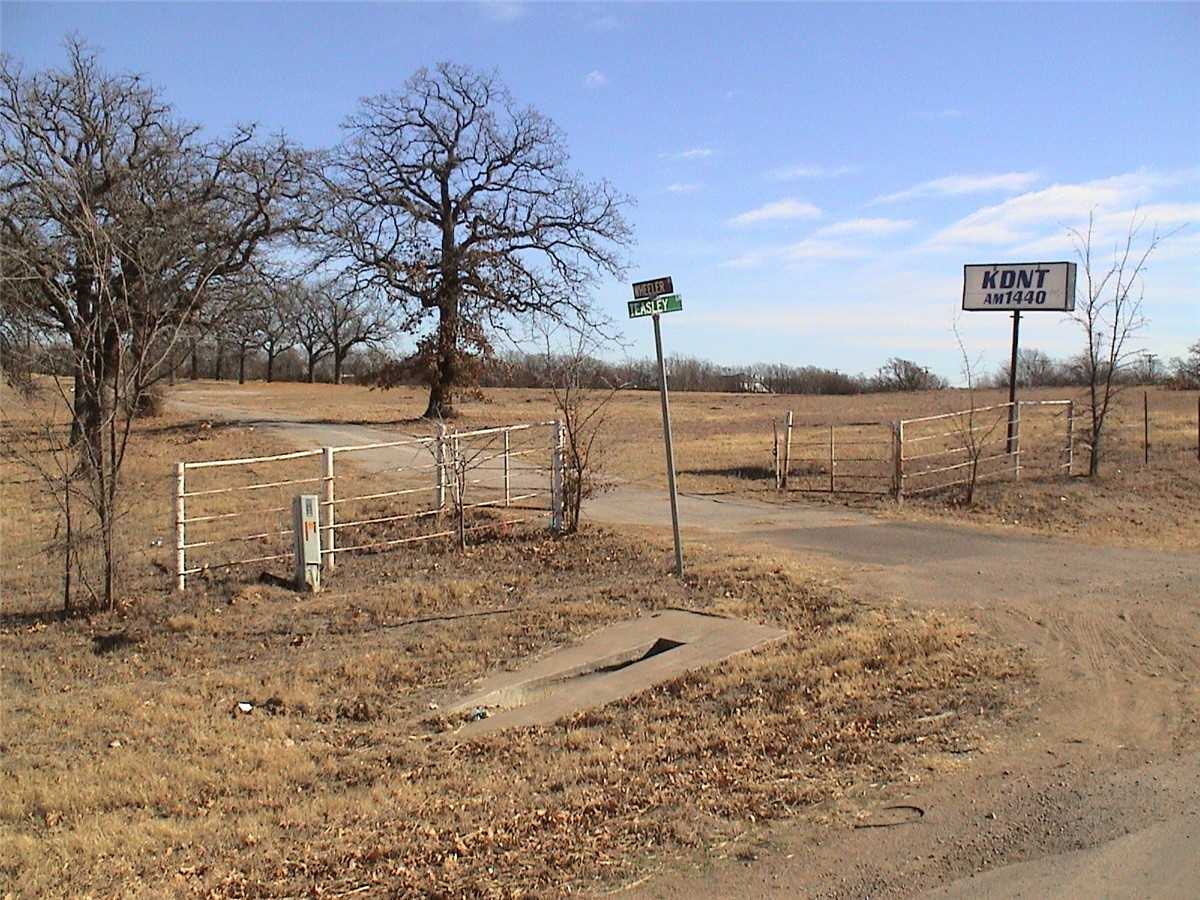 Not much progress on the building, but the realtor's sign had been removed,
and the towers were conspicuously missing from the skyline. The concrete
rubble (two photos up) was from the demolition of the FEMA building at the
back of the property.

---
OCTOBER 20, 2006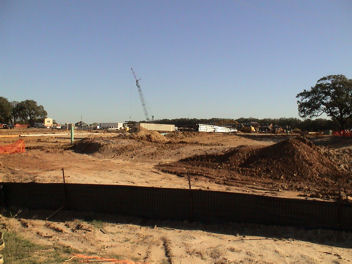 .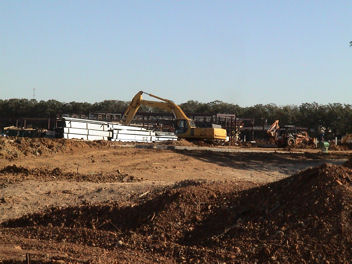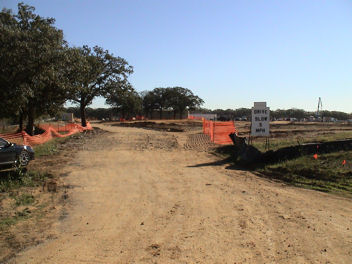 .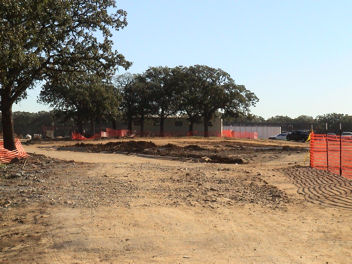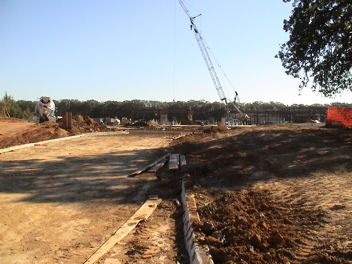 .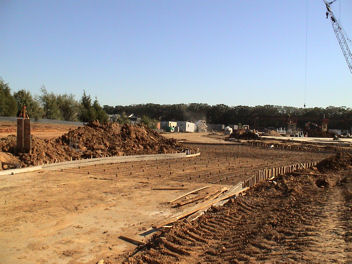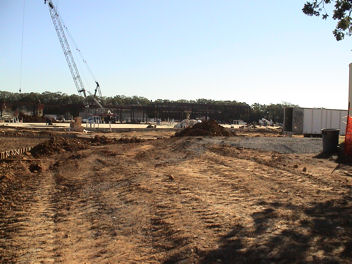 .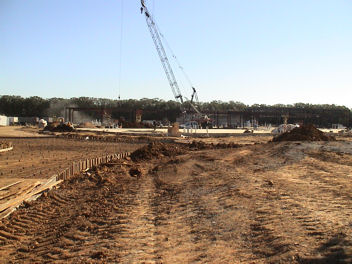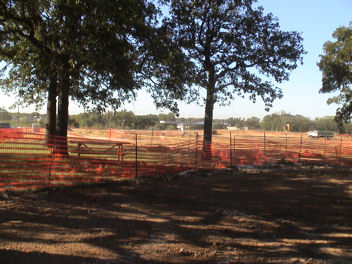 Nine months after the last photo set, construction of L. A. Nelson Elementary School
was well underway. The site of the KDNT building was occupied by a construction trailer.
---
NOVEMBER 22, 2006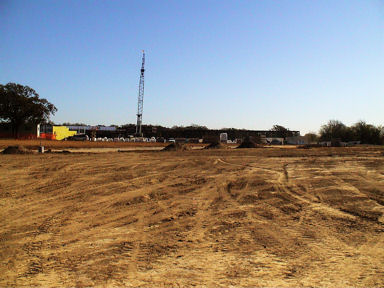 .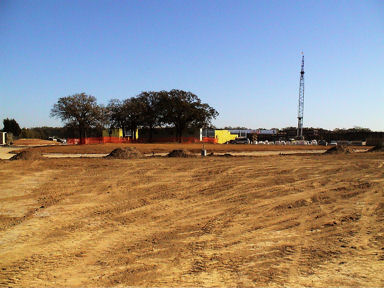 A month later, the ground had been cleared off more, and insulated panels were being installed on the school's exterior walls.
---
DECEMBER 21, 2006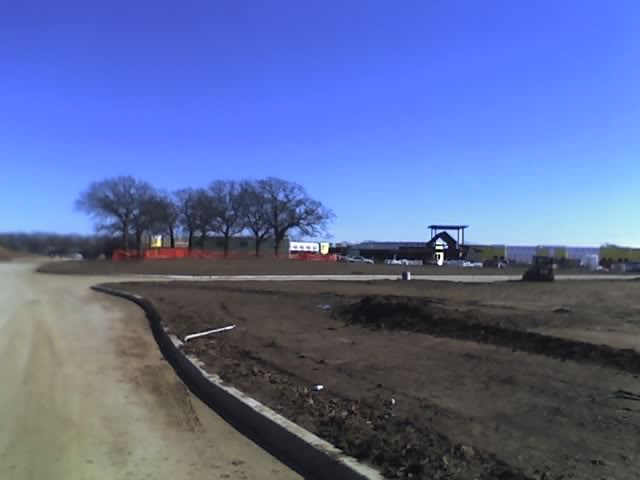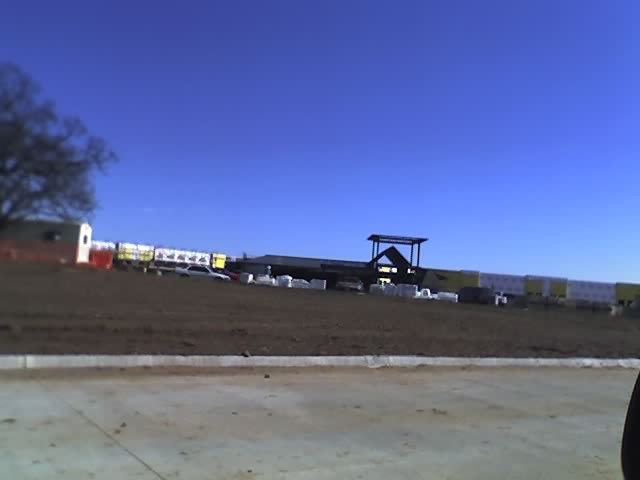 Another month later, concrete driveways had been poured, and construction of the school's facia and spire had begun.

---
JANUARY 11, 2007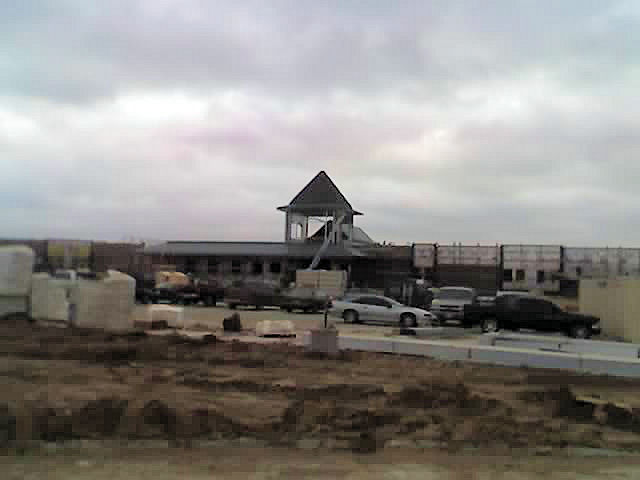 .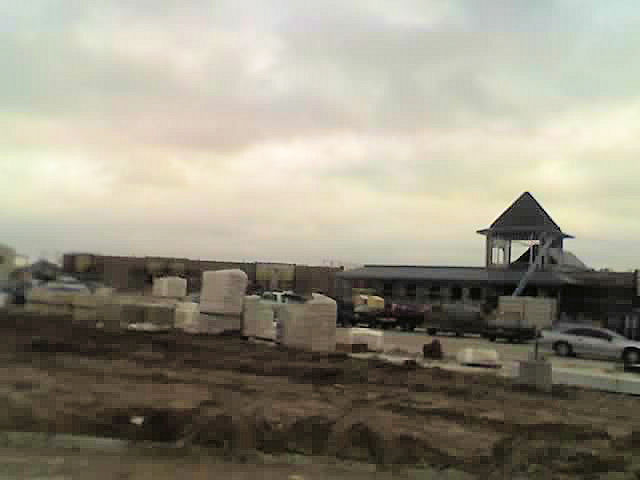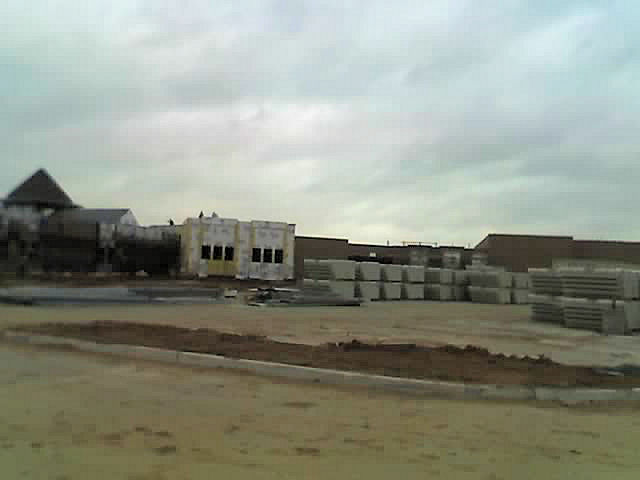 .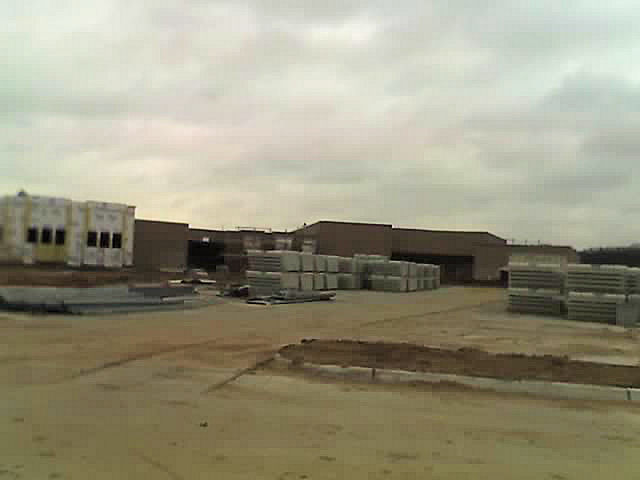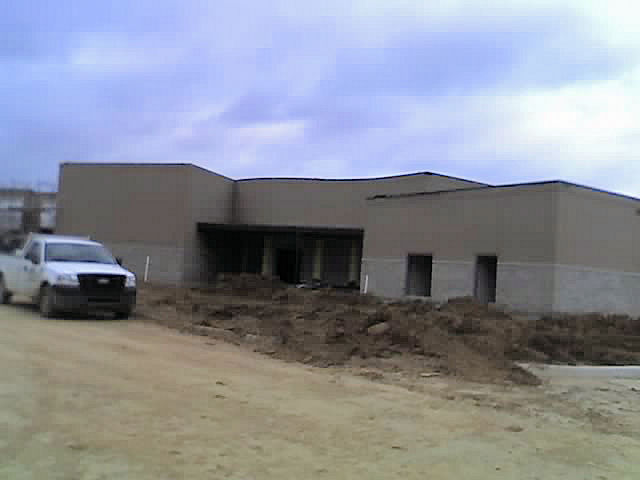 .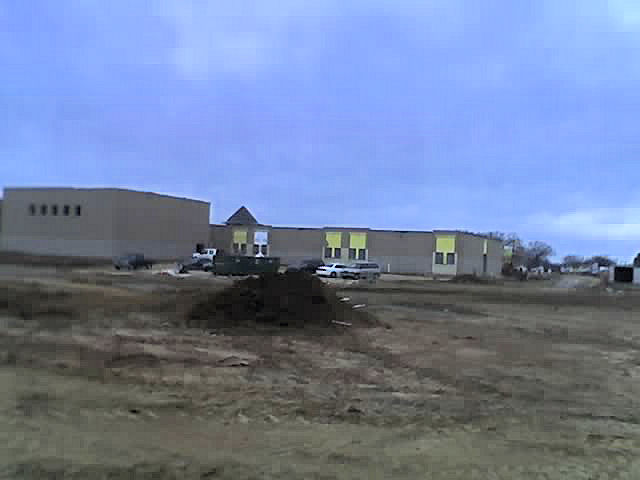 Three weeks later, the brickwork is already up, and one building looks to be near completion.

---
MARCH 6, 2007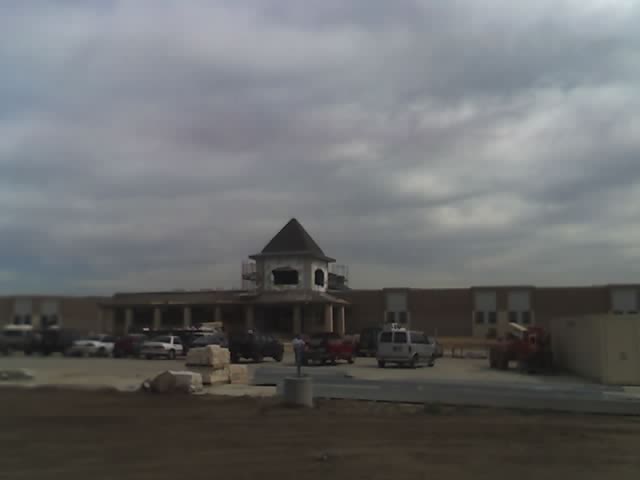 Two months later, more progress had been made, as the school starts to look more complete.
---
JULY 27, 2007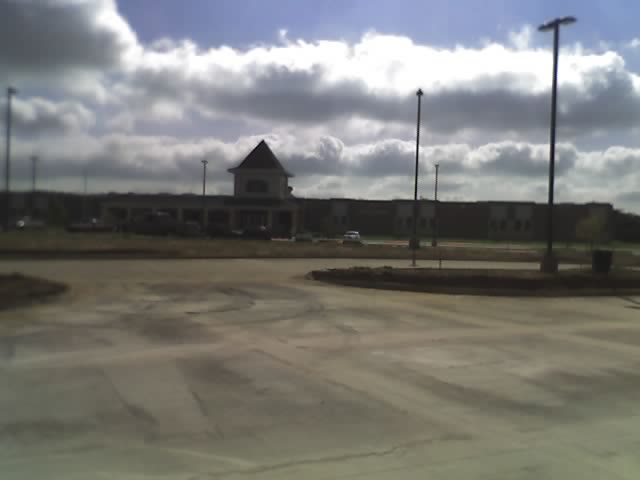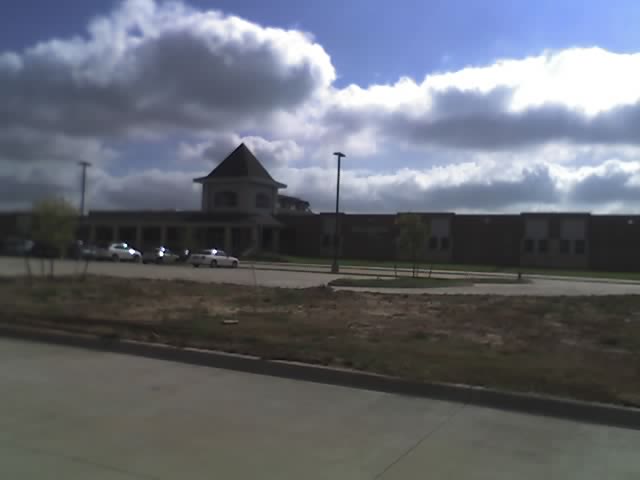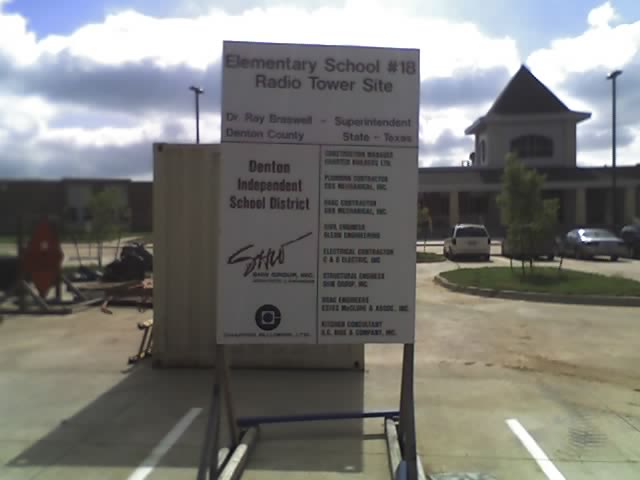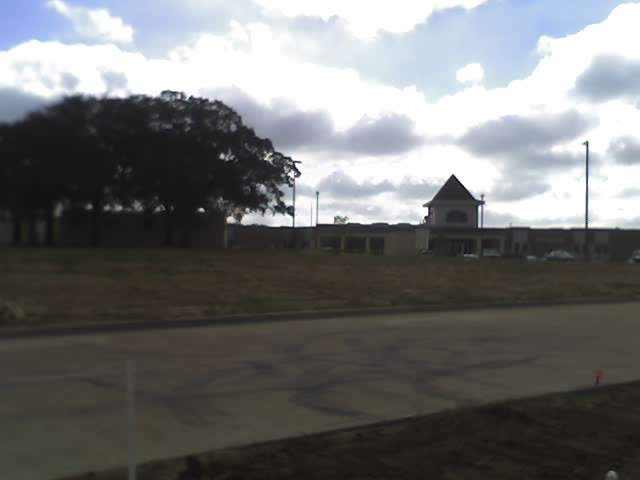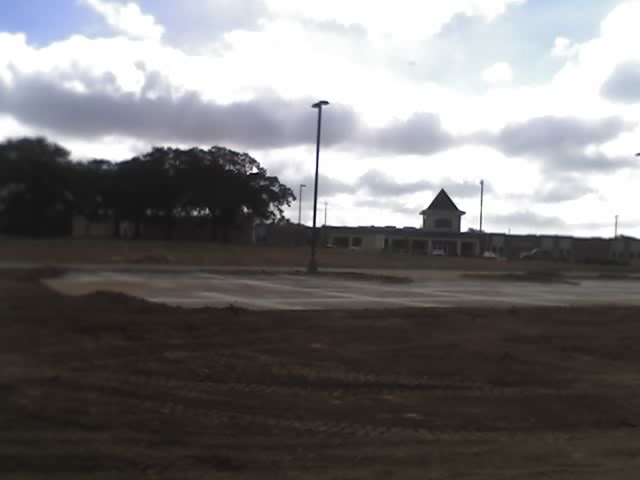 Nearing completion, the property just needs a good exterior cleaning.

---
AUGUST 5, 2007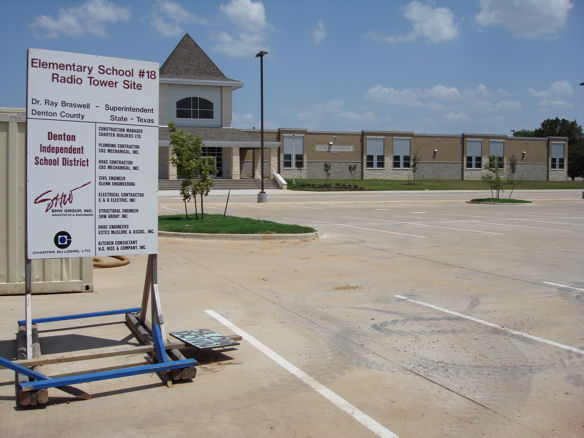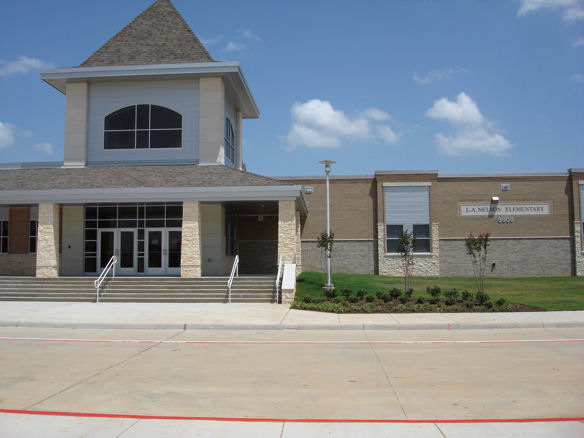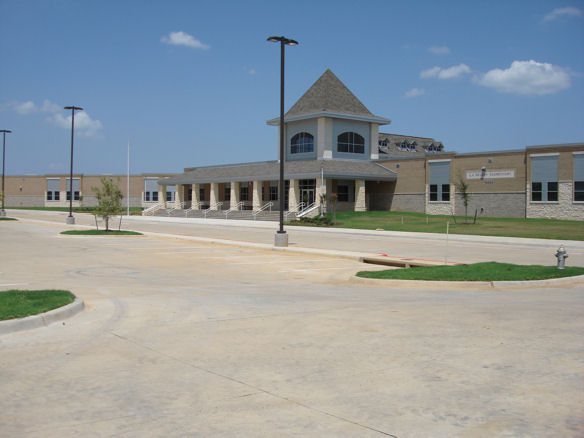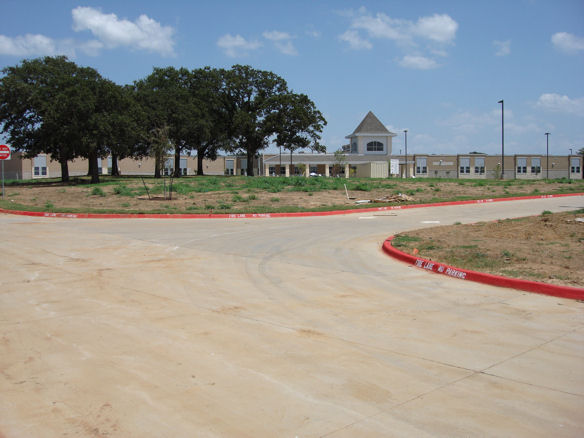 Ring the schoolbell, it looks like everything's ready for class!

---
OCTOBER 8, 2010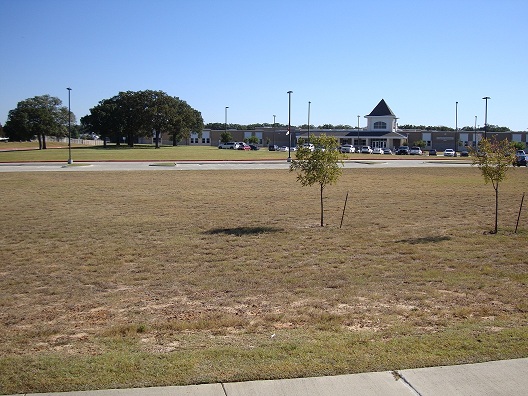 Three years after opening, there's no reminder left of a radio station at the site
All photography by Harwell V. "Sandy" Shepard II and Mike Shannon, (C) 2001-2010

---
SHORTCUTS
PART 1 - 1938-46
PART 2 - 1947-63
PART 3 - 1964-71
PART 4 - 1972-83
PART 5 - 1984-93
PART 6 - 1994 AND BEYOND
A "WHO'S WHO" OF KDNT
DUSTY MEMENTOS
RADIO CENTER STUDIOS INSIDE-OUT
---
TERMS AND CONDITIONS OF USE
This entire website and its contents are copyright 1984-2023 Mike Shannon. Images are copyright of their respective owners. If you feel your copyright is being infringed upon by its appearance in this website, please email me and it will be removed or credited properly. I am not responsible for errors, omissions, incomplete information, misrepresentations or dead links. Information was gleaned from newspapers, broadcasting yearbooks, magazines, personal recollection, recollections of others and the like. Copying of any or all information or images for use on other websites, in print or for other purposes, is prohibited without permission. Links are provided for the user's convenience; I claim no responsibility for the contents, accuracy or relevance of other sites that may be linked to from this site. This entire website is considered a not-for-profit "fan site," to be enjoyed for entertainment and informational purposes only. Usage of this site and/or any sites, sub-sites or pages or images contained within, however accessed, constitutes your agreement to these Terms and Conditions. If you do not agree to these Terms and Conditions, click here and you will be taken elsewhere. Proceeds from advertising & duplication services are directly used for site maintenance, hosting fees and research costs.