DALLAS-FORT WORTH
RADIO & TELEVISION HISTORY
Our longstanding KNUS99.COM domain name went away for good in August, 2013.
Please update your links, favorites, etc.
Contact info has changed as well: Send email to mike@dfwRetroplex.com
A COMPREHENSIVE LOOK AT EACH DALLAS-FORT WORTH RADIO & TELEVISION STATION, INCLUDING CALL LETTER
HISTORIES, OWNERSHIP, PERSONALITIES AND EMPLOYEES, FORMATS, DATES OF OPERATION AND STATION LOGOS.
UPDATED THROUGH 2005
PRESENTED BY LOCAL HISTORIAN AND RADIOHEAD MIKE SHANNON
SITE FOUNDED NOVEMBER, 1999
PRESENTED IN GLORIOUS .HTML

Now hosting the archives of
"JIM ROSE REMEMBERS RADIO"
Click here

Who is this website designed for? Click here to find out
---
INDEX
Station histories:
All Dallas-Fort Worth AM stations (1920-2005:) Click here.
All Dallas-Fort Worth FM stations (1946-2005:) Click here.
All Dallas-Fort Worth TV stations (1948-2005:) Click here.

Station tributes:
KBOX, Top 40 & later popular C&W station: Click here
KBOX was one of the unsung heroes in DFW radio: First, as the only worthy competitor to powerhouse KLIF from 1958-67, KBOX managed to carve a respectable dent in KLIF's phenomenal ratings. By 1967, KBOX gave up the fight and changed formats to country...becoming the first station in DFW to play C&W 24 hours a day, and with a signal strong enough to penetrate the entire Metroplex (during the day, at least!) ALLAN PECK, CHUCK DUNAWAY, CHARLIE VAN DYKE, BOB WHITNEY, the late BILL WARD and a host of others share their reflections of KBOX in the most intense station history undertaking on this site! A history of predecessor KGKO is provided as well. (UPDATED 2005; MORE TO COME EVENTUALLY)
KCPA, first Texas radio station to lose its license: Click here
KCPA-FM was the first station in Texas to have its FCC license revoked. Former jocks BOB FOX, BOB JOHNSTON, FRANK HALEY and JOHN LEMBURG provide insight into the rise and fall of KCPA in a special report for DFWretroplex.com.
KDNT, Denton's first station & springboard for future jocks: Click here
KDNT was the first station to exclusively serve Denton County, just north of Dallas. Read about radio vet GEORGE GIMARC's first professional radio gig, and see where legendary country singer WILLIE NELSON used to work! A timeline of the station's background from 1938-1993 is included, along with historic photographs. MIKE EHRLE, JAY WEAVER, LEE WOODWARD, webmaster MIKE SHANNON and others recall their time at KDNT, with reflections and rare photos provided by owner HARWELL SHEPARD and his son SANDY. (UPDATED 2014; MORE TO COME EVENTUALLY)

Profiles, biographies, personality info:
RUSS BLOXOM, KXAS news anchor and reporter: Click here
Former news anchor/reporter RUSS BLOXOM reflects on his career in DFW radio and TV...based on an unaired piece written for KXAS-TV's 50th anniversary in 1998, RUSS shares his memories of the radical changes that occurred in local TV in the 1960s and 70s, along with recollections of covering major news events such as the T. CULLEN DAVIS murder trials and the 1976 Republican Convention. A photo tribute to RUSS's early days in radio is also included.
DICK RISENHOOVER, KDFW sports anchor & baseball announcer: Click here
A tribute to the late DICK RISENHOOVER, who was a KDFW sports anchor and voice of the Texas Rangers throughout most of the 1970s. RISENHOOVER's exclamation of "Goodbyyyyye, baseball!!" after a home run is legendary and fondly remembered by devoted Rangers fans. DICK'S long career in Texas sports is explored, from his earliest days as a high school basketball coach in Childress, to his first TV sports anchor position in Amarillo, and to the height of his broadcast career at KDFW-TV and the Texas Rangers.
SUZIE HUMPHREYS AND "NEWS 8 ETC...": Click here
The quintessential "First Lady" of DFW radio and TV provides her memories of Channel 8's live morning program, "News 8 etc..." SUZIE, also known as RON CHAPMAN's longtime sidekick on KVIL, co-hosted "News 8 etc..." from 1970-74, and shares her photographs & recollections of the show & her co-hosts, including the late DON HARRIS & GENE THOMAS.
CHIP MOODY, news anchor for all seasons: Click here
As part of the RUSS BLOXOM section, a comprehensive biography of CHIP's years in DFW TV is included. CHIP was the first news anchor to work at all three major TV stations in the area. Follow the story of CHIP's rise to the top of the local ratings, to a brief stay in Houston television, and to a heralded return to DFW at WFAA-TV. Track Chip's illness from its onset in 1986 to his untimely passing in 2001 at age 54.
BOB SCHIEFFER, CBS news correspondent & former WBAP-TV anchor: Click here
As part of the RUSS BLOXOM section, read about BOB SCHIEFFER's earliest days in broadcasting as a news reporter and anchor for local KXOL-AM and WBAP-TV. RUSS BLOXOM recalls some tense moments when BOB was caught at the wrong place at the wrong time--in a secured area of the Dallas Police Station escorting the mother of accused JFK assassin LEE HARVEY OSWALD.
HAROLD TAFT, "The World's Greatest Weatherman": Click here
As part of the RUSS BLOXOM section, a tribute to the late HAROLD TAFT includes a brief history of his 42-year tenure at WBAP/KXAS-TV, and some choice remembrances of the respected weathercaster. Find out how HAROLD was given the title of "World's Greatest Weatherman."
NORTH TEXAS RADIO/TV DEATH ROLL: Click here
A directory of the late greats of local radio and TV. Tons of names, stations, dates of death and other information about the regional notables who have passed on.

Newsgroups, quick links to other pertinent DFW radio history sites:
GUIDE TO OTHER DFW RADIO/TV WEBSITES: Click here.
Links to other local radio/TV websites, along with personal sites of current and former local broadcasters, and links to local broadcast publications and other resources.

Photos, memorabilia:
RADIO & TV MEMORABILIA, PHOTOS & RADIO STATION PLAYLISTS (RETURNING EVENTUALLY)

Airchecks:
AIRCHECKS FOR SALE OR TRADE: SUSPENDED INDEFINITELY...sorry!
Over 14,000 minutes of broadcasts available from DFW and beyond.

Webmaster and contact info:
ABOUT THE WEBMASTER AND THIS SITE: Click here
EMAIL THE WEBMASTER: Click here
---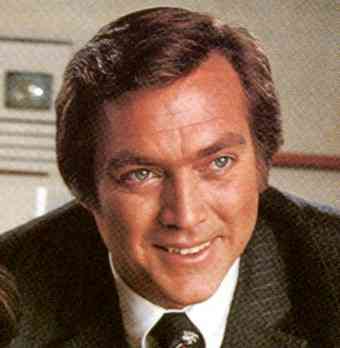 .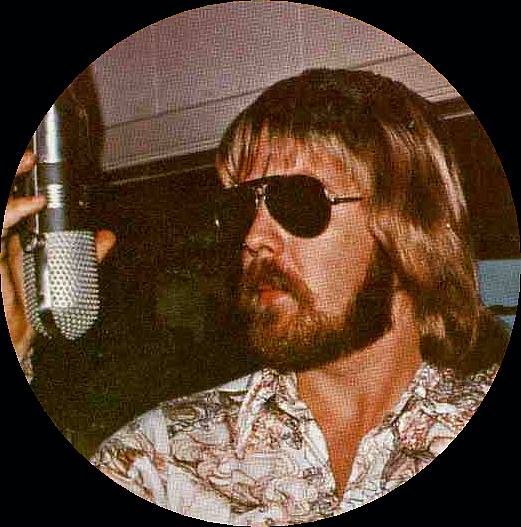 DEDICATIONS:
TELEVISION: CHIP MOODY 1947-2001
RADIO: MICHAEL SELDEN 1945-1997
DFWRETROPLEX.COM is dedicated to the memory of two DFW media notables, whose contributions and dedication to local radio/TV will not be forgotten, nor will the flair and zest for life that each brought to their respective on-air roles.
For the Television section, CHIP MOODY, longtime anchor at WBAP/KXAS, KDFW and WFAA-TV in Dallas-Fort Worth: Chip passed away December 26, 2001 after a 15-year battle with Hodgkin's disease and the effects of cancer. He is sorely missed. See Russ Bloxom's profile for a tribute to Chip's career. Chip was a longtime supporter of the Children's Medical Center with his annual Pro-Am Classic Golf Tournament, and backed the Children's Cancer Fund. Contributions can be made to the Chip Moody Child Care Fund, c/o Children's Medical Center of Dallas, 2777 Stemmons Freeway, Suite 1025, Dallas, 75207.
For the Radio section, MICHAEL SELDEN, disc jockey extraordinaire for KLIF-AM, KNUS-FM, KVIL-FM, KXOL-AM, KPLX-AM and KIXK-FM: "Old Weird Michael" died March 11, 1997 from an asthma attack. He is sorely missed as well. Selden was best known for his "shuck-and-jive" technique, and for being a master of double-entendre and riding the fine line of blue humor. He was a master of "theater-of-the-mind," painting aural pictures and going beyond the listener's ears to make one think.
---
AWARDS, AFFILIATIONS
August, 2000 Associate Member #12; Hall of Honor inductee, 2012; Board of Directors 2011-present "Radio Person of the Day," 9/21/2006
---

Here's an organization thatís doing some good for radio folks. The Broadcasters Foundation of America provides emergency assistance to the less-fortunate in our broadcast family. Over the last few years, they have doled out nearly $3 million to 387 recipients in 33 states. This includes folks who have a catastrophic illness and no insurance, have lost a loved one from a devastating (and costly) disease, and even those who were affected by recent hurricanes and the California wildfires. The foundation has been around for over six decades, and needs your help NOW more than ever. Donations are tax-deductible. Go to broadcastersfoundation.org for all the details.
---
A LITTLE BACKGROUND ON THE SITE...
This site is the culmination of years of tracking radio station formats and call letter changes that I began in 1984. It is a labor of love and its continued growth is a direct result of the many people who have written in with additional information, clarifications, and identifying errors in my research. ALL are appreciated, and if you see any mistakes, need for clarification, or have anything to share that would complement the site, please write me anytime at mike@dfwretroplex.com. Hats off to the many media folks who have become friends and regular contributors to the site, including Russ Bloxom, the late Larry Shannon, Steve Eberhart, the late Steve Farrington, Jim Cumbie, Chip Kelley, Robert Bass, John Lewis Puff, Lee Brumm, Chuck Mohnkern, Mike Ehrle, Gary McBrayer, Bob Fox, Chris Huff and the late Jay Weaver, to name a very few. Thanks to each of you for all of your help! And thanks to all who have visited the site; it surpassed 172,000 hits in 2020!
---
TERMS AND CONDITIONS OF USE
This entire website and its contents are copyright 1984-2022 Mike Shannon. Images are copyright of their respective owners. If you feel your copyright is being infringed upon by its appearance in this website, please email me and it will be removed or credited properly. I am not responsible for errors, omissions, incomplete information, misrepresentations or dead links. Information was gleaned from newspapers, broadcasting yearbooks, magazines, personal recollection, recollections of others and the like. Copying of any or all information or images for use on other websites, in print or for other purposes, is prohibited without permission. Links are provided for the user's convenience; I claim no responsibility for the contents, accuracy or relevance of other sites that may be linked to from this site. This entire website is considered a not-for-profit "fan site," to be enjoyed for entertainment and informational purposes only. Usage of this site and/or any sites, sub-sites or pages or images contained within, however accessed, constitutes your agreement to these Terms and Conditions. If you do not agree to these Terms and Conditions, click here and you will be taken elsewhere. Proceeds from advertising are directly used for site maintenance, hosting fees and research costs.
Link to Sandy Nance obituary HERE.