REVISED 6/2022
ROGER DAVIS
PHOTO GALLERY:
REAL ESTATE AND DESIGN PROJECTS

SEE ALSO: Photo Gallery - Acting
---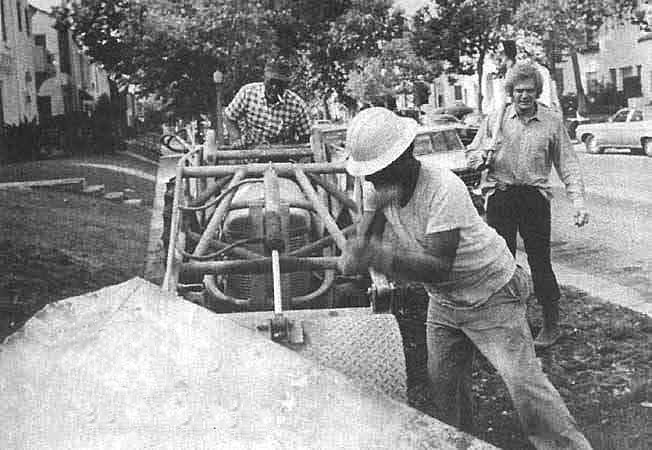 .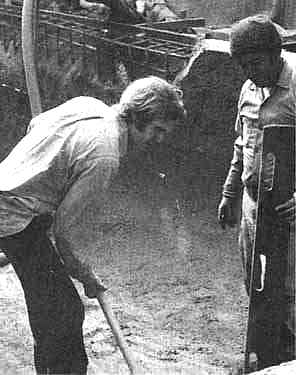 Roger oversees workers clearing the way for a swimming pool at his
40-unit apartment-house in the Hancock district of LA, during late 1972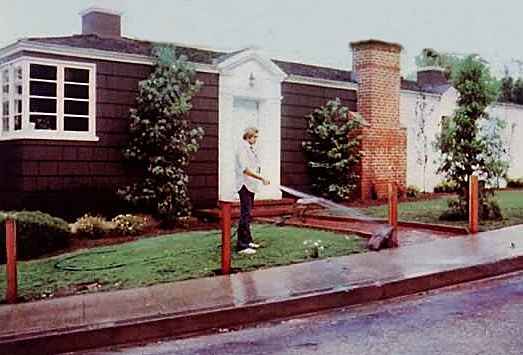 .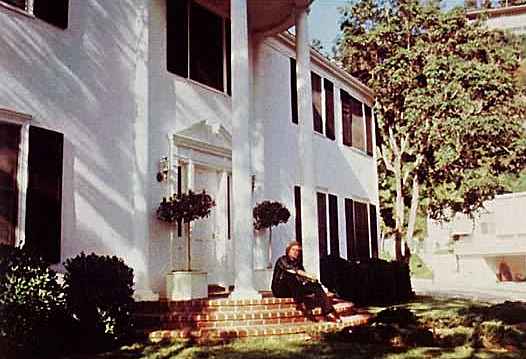 .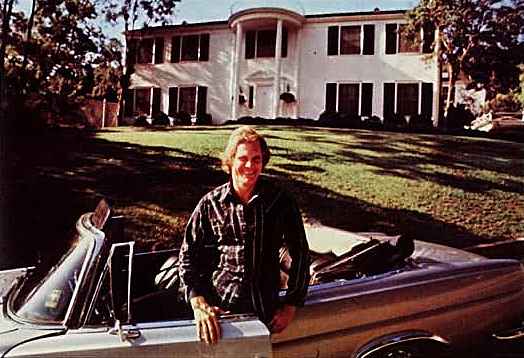 SPRING STATION RESIDENCE
When Roger returned to Kentucky in 1978, he purchased this historic mansion known as Spring Station, and restored it to its original
splendor. Spring Station dates back to 1791 and was used as a fort to protect early settlers from Indian attacks.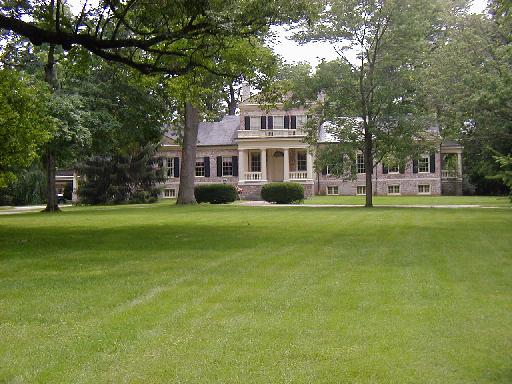 .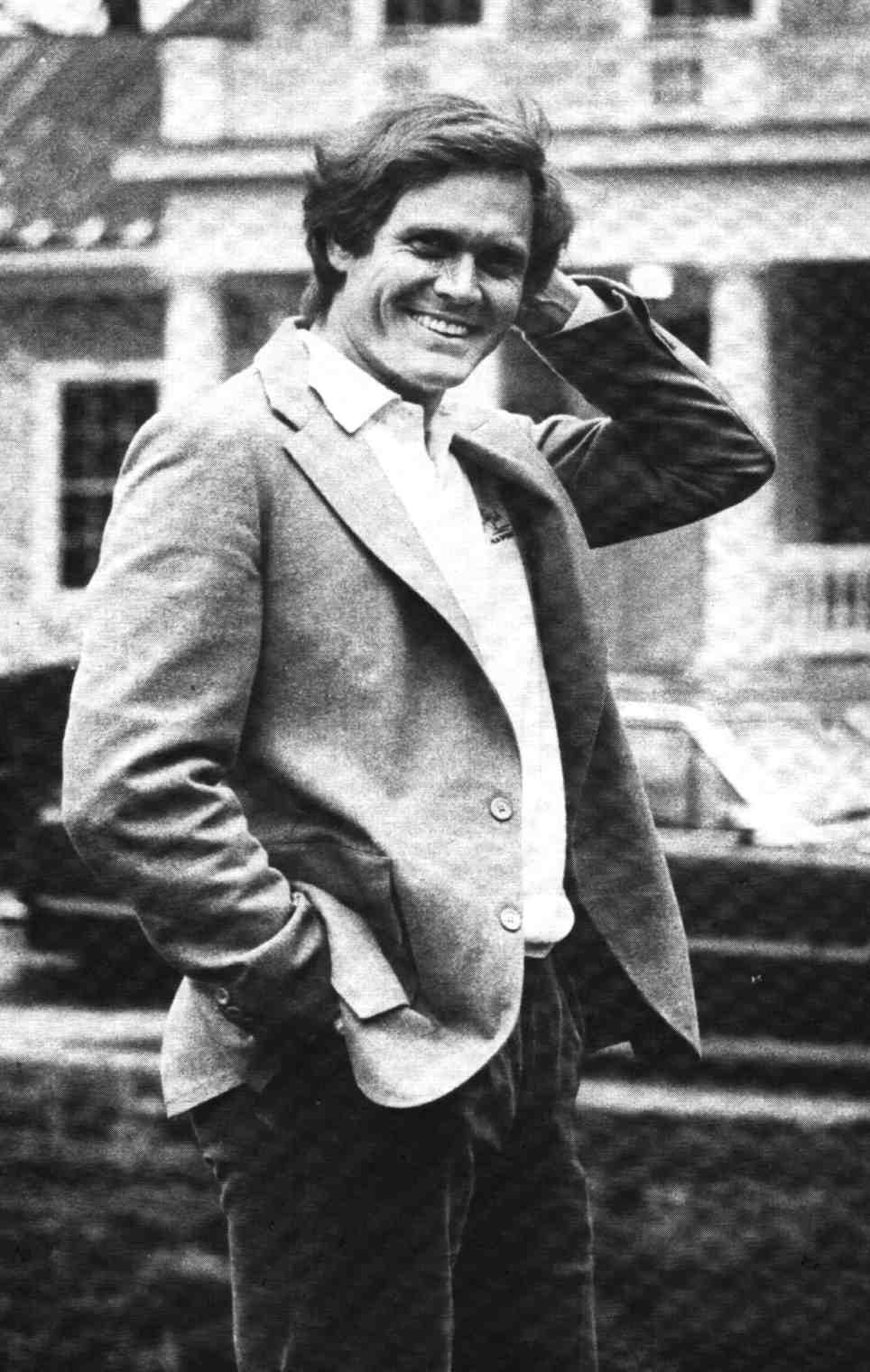 MALIBU RESIDENCE
This was Roger's semi-regular residence from 1989-2020. He completely rebuilt it after wildfires destroyed it.
The TV program "Nip/Tuck" filmed several scenes there in 2004.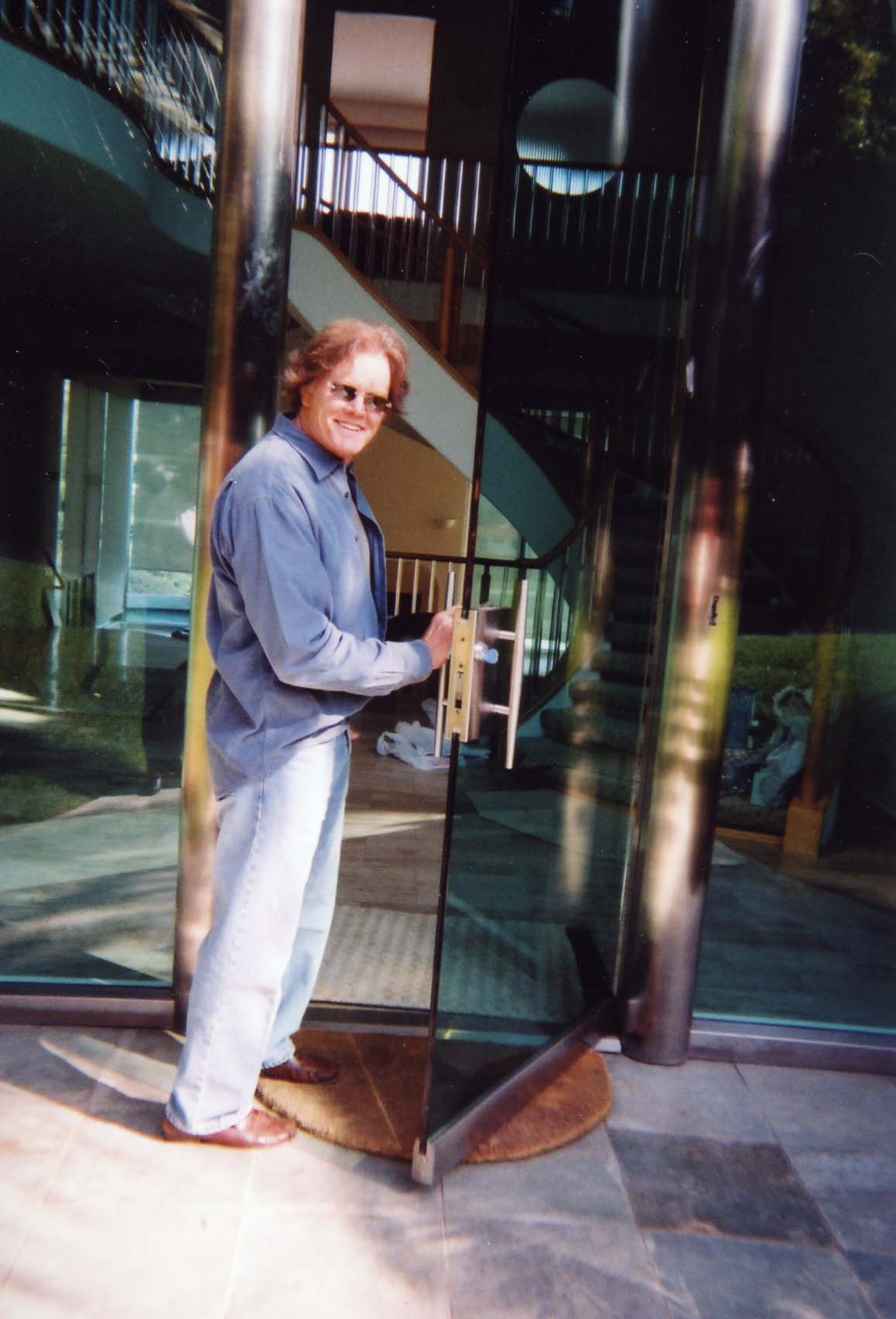 .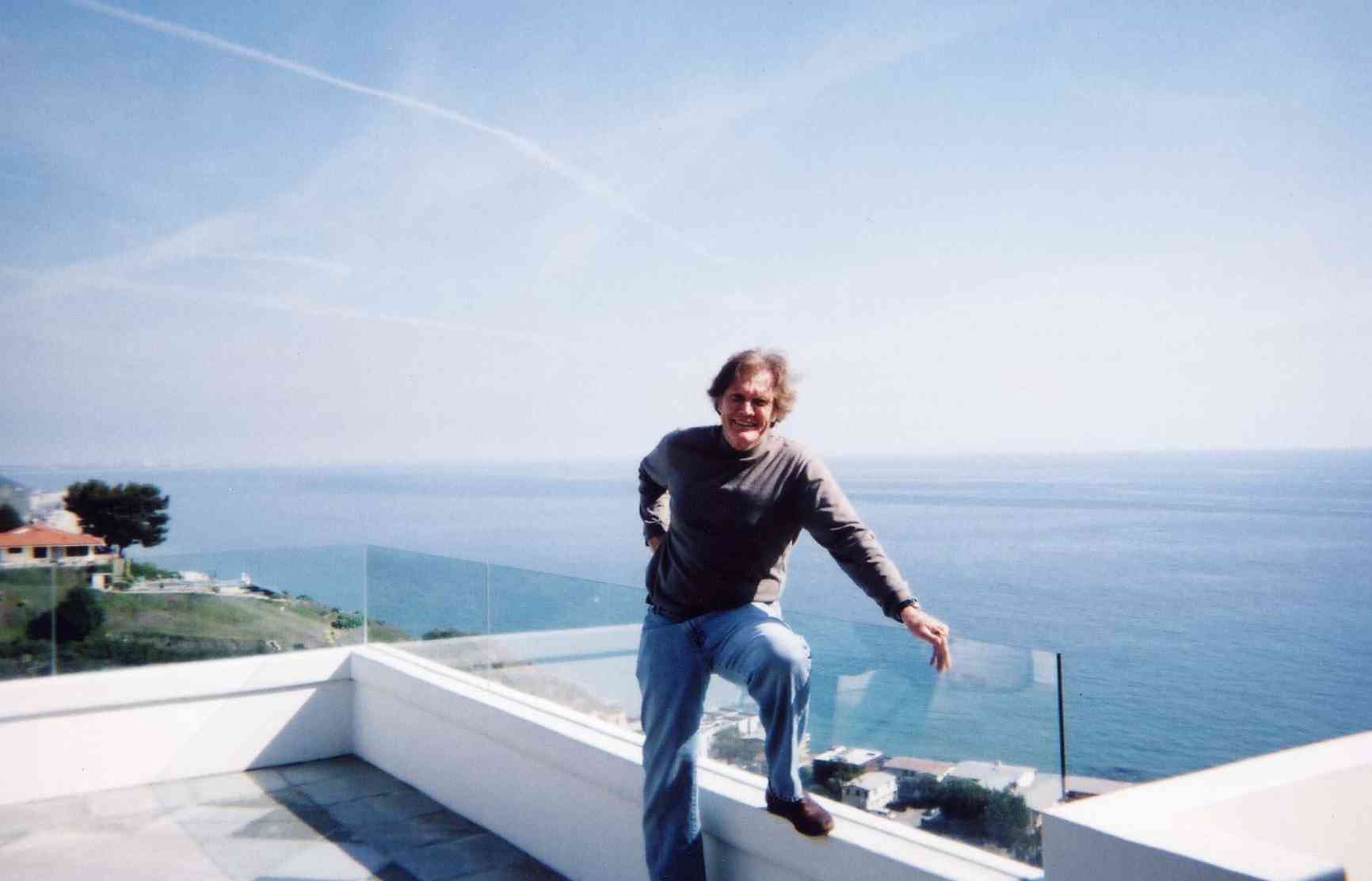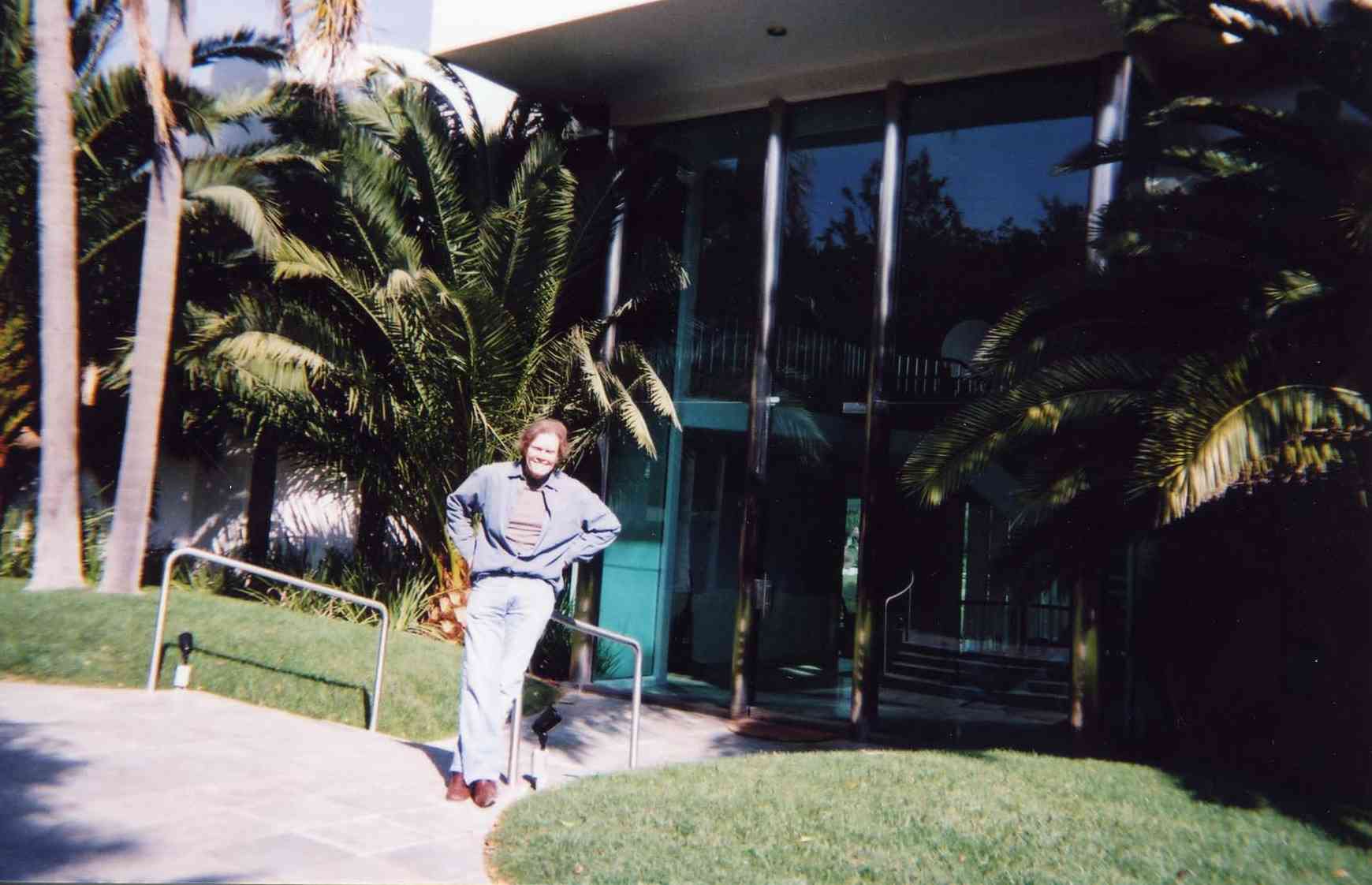 Above photos courtesy of Sandy Sagala and JoAnne Bagwell, all taken in 2003

HOLLYWOOD HILLS RESIDENCE
This is one of Roger's residences in the Hollywood Hills.
In recent years, he completely restored it and added an infinity edge pool to the back.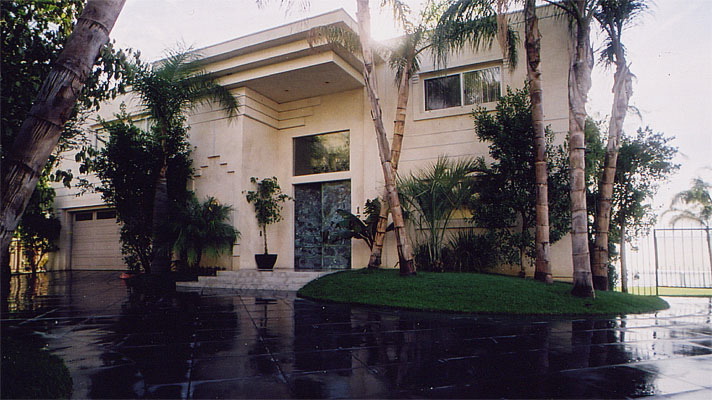 .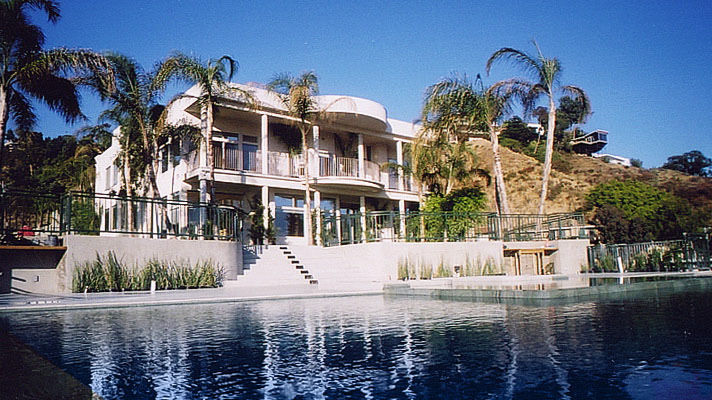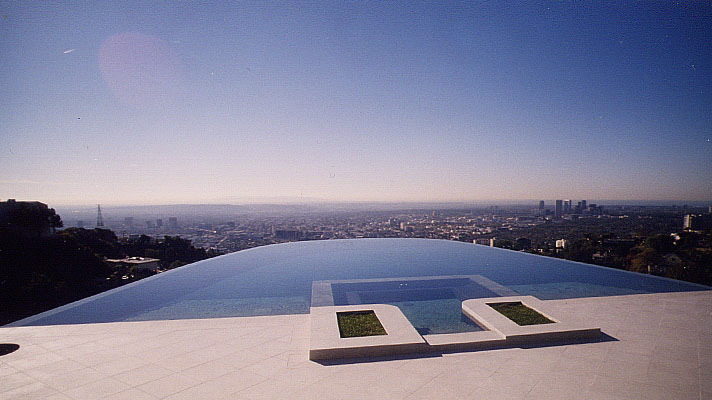 .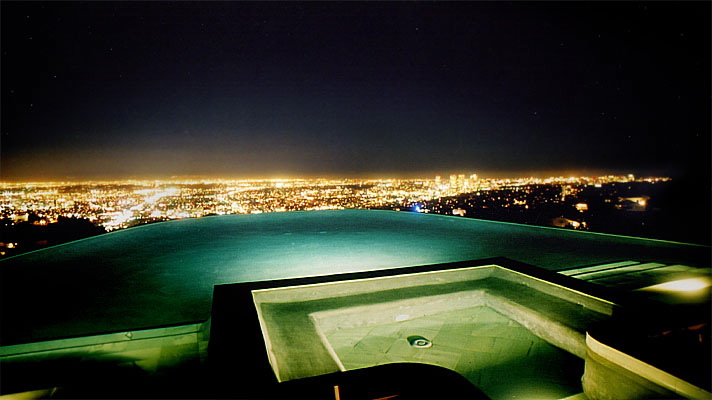 ---
LOUISVILLE, KY RESTORATION PROJECTS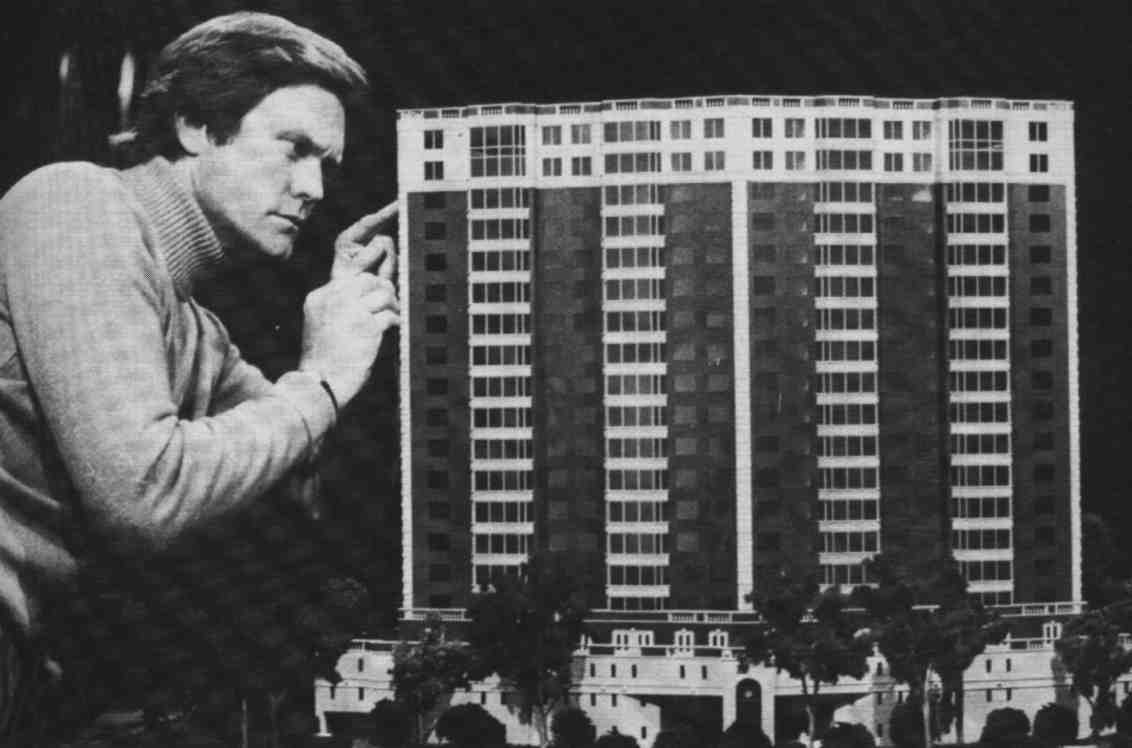 Roger works on a mock-up of Louisville's Commodore Apartments

THE SEELBACH HOTEL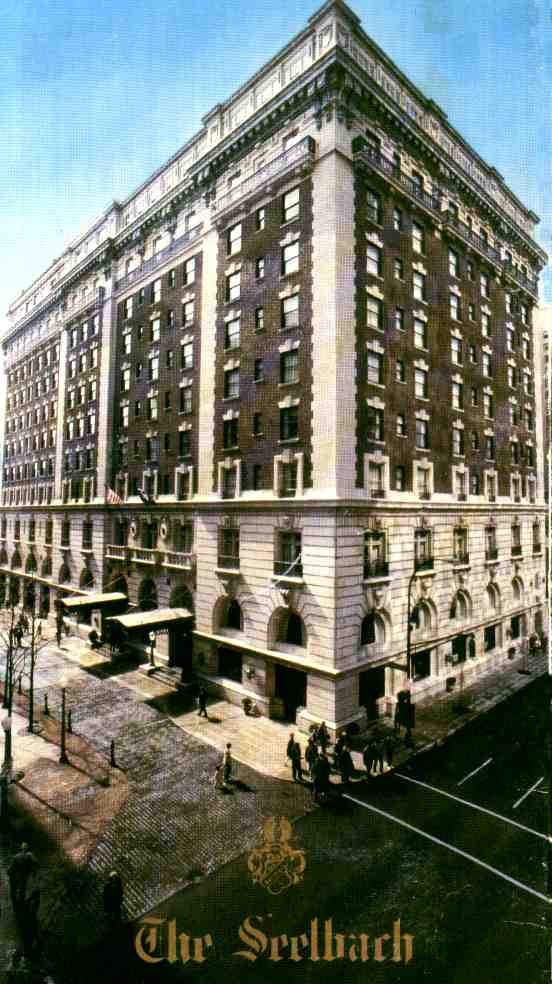 The venerable Seelbach Hotel, built in 1905 and restored
to its original prominence by Roger in the 1980s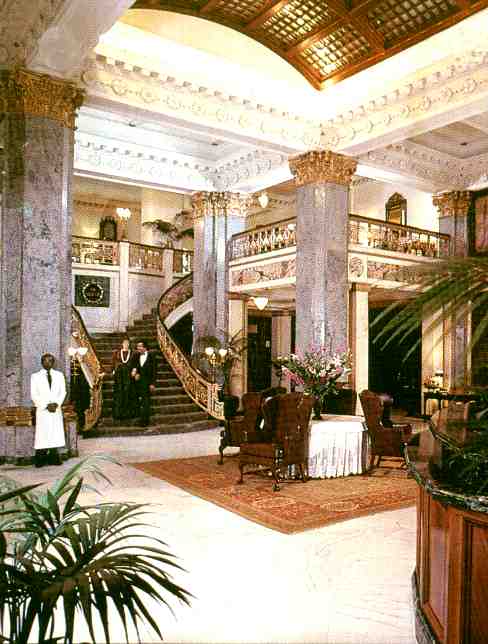 Lobby of the Seelbach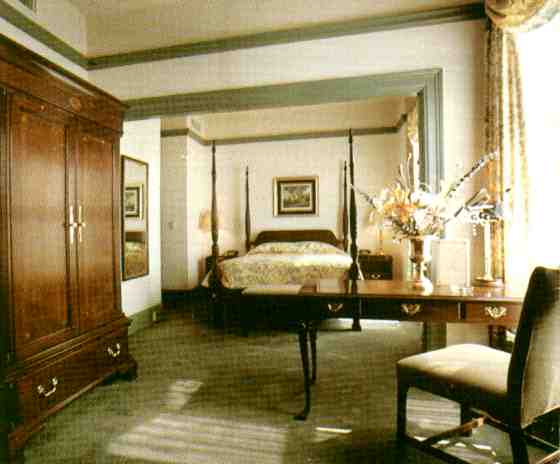 Typical room at the Seelbach
---
LATEST DEVELOPMENT - HOLLYWOOD HILLS
Roger worked tirelessly around the clock for eight years to bring this development to fruition. He explained that, "It is the result of a single creative vision that took over 25,000 tons of concrete and over 100 miles of steel to bring dream to reality." Now complete, the property holds several 5,000 square-foot, state-of-the-art homes with swimming pools, yards (both rarities in homes in the Hollywood Hills due to space limitations,) along with 12' walls of glass inside to take in the magnificent Los Angeles skyline.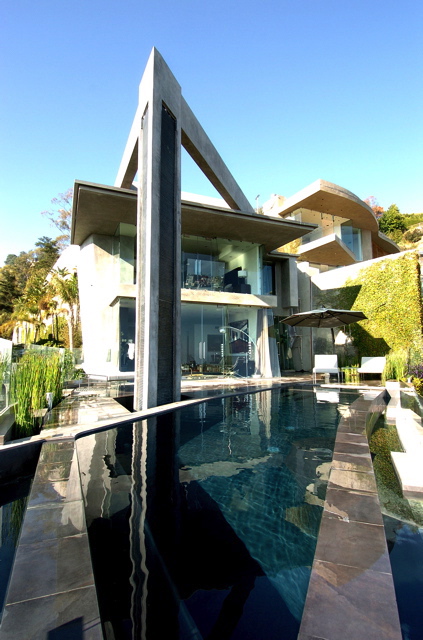 .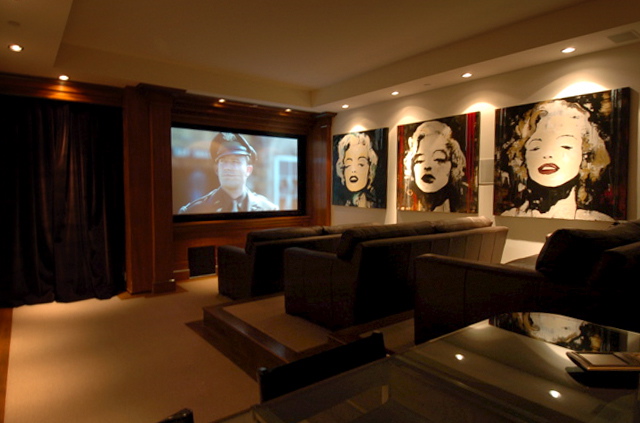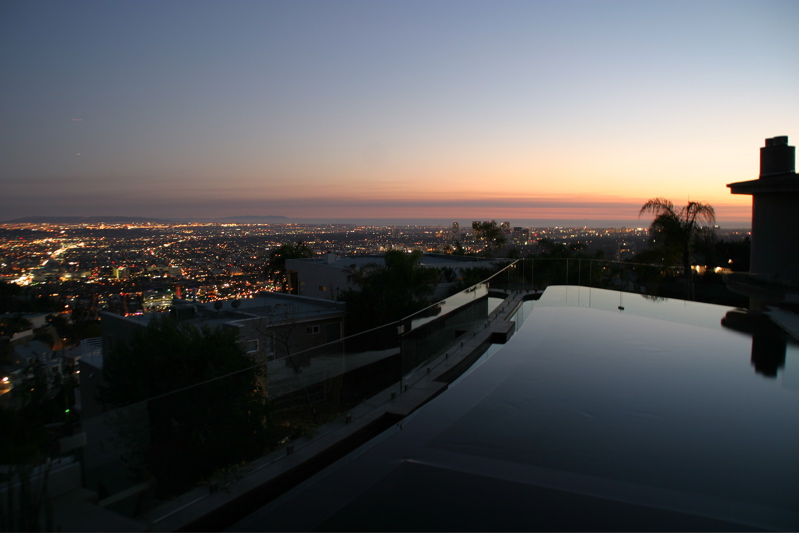 Cutting-edge architecture and design...and a breathtaking view of the LA skyline!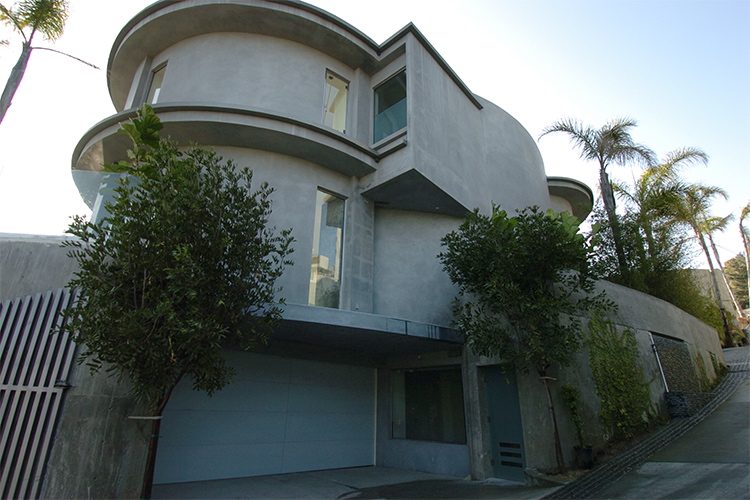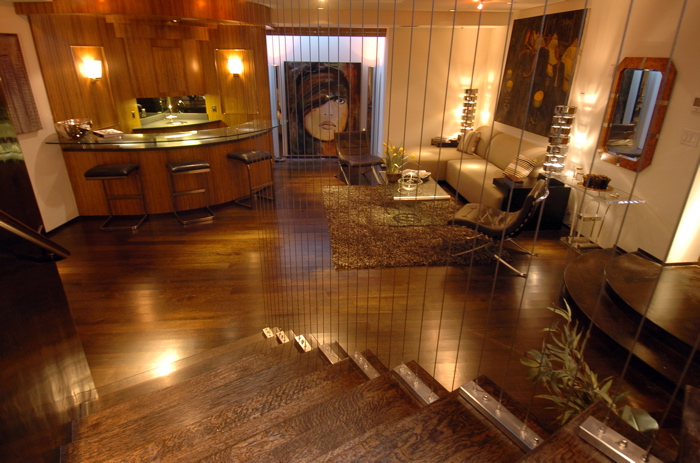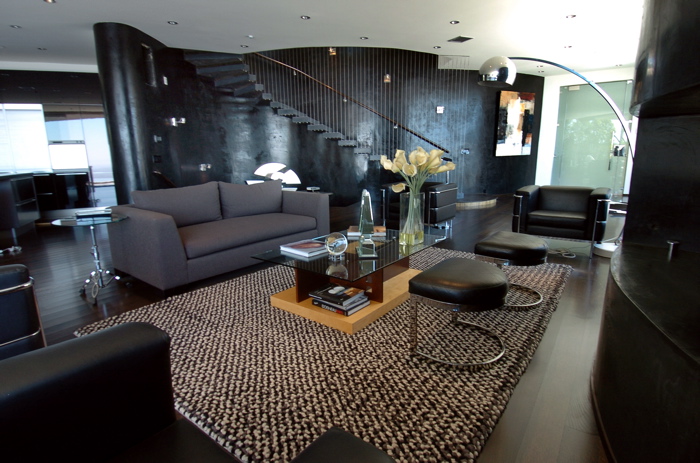 Another masterpiece of design...with glass from floor to ceiling, and stairs that seem suspended in mid air!
---
GO TO:
Biography
Filmography
Photo Gallery - Acting
Six Degrees of Roger Davis
---
TERMS AND CONDITIONS OF USE
This website and its contents are copyright 1999-2022. Images are copyright of their respective owners. If you feel your copyright is being infringed upon by its appearance in this website, please contact the webmaster and the offending image or text will be removed or credited properly. Not responsible for errors, omissions, incomplete information, misrepresentations or dead links. Information was gleaned from newspapers, magazines, personal recollection, recollections of others, personal records, interviews with Roger Davis, contributions from Roger's fans, publicly-available information and the like. No responsibility is claimed for the accuracy or completeness of any information shown. Copying, lifting, modifying or making a translation of any or all information or images for use on other websites, in print or for other purposes, is prohibited without permission. Links are provided for the user's convenience; no responsibility is claimed for the contents, accuracy or relevance of other sites that may be linked to from this site. This entire website is considered a not-for-profit "fan site," to be enjoyed for entertainment and informational purposes only. Usage of this site and/or any sites, sub-sites or pages or images contained within, however accessed, constitutes your agreement to these Terms and Conditions of Use. If you do not agree to these Terms and Conditions of Use, click here and you will be taken elsewhere.