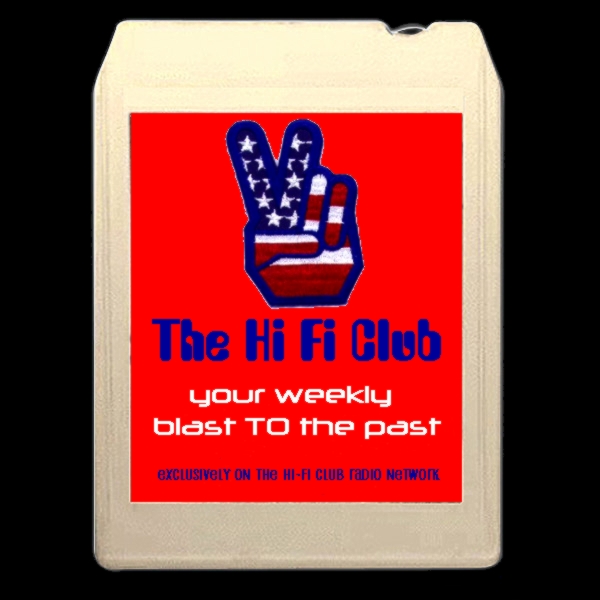 "THE HI-FI CLUB"
RADIO SHOW
LINKS...
THE HI-FI CLUB is now on Facebook! Go to www.facebook.com/group.php?gid=54915606282
Links to current and former local radio/TV personalities, radio history sites, radio forums, etc - Click HERE
Co-host Ray Whitworth, longtime jock and production whiz, does many of the jingles and sounders for the show.
To find out about Ray's voiceover and production services, send an email HERE
Jim Thomas, perennial DFW radio personality and host of the long-running "70s Saturday Night," provided
several sounders and jingles for the show. Check out his website HERE
Another of our voiceover artists is Roger Davis, the Henry Fonda-soundalike of over 6,000 commercials in the 1970s.
Host Mike Shannon's tribute to DFW radio and TV can be found HERE

CONTACT INFORMATION/SPONSORSHIPS...
For listener questions, advertising/sponsor opportunities, or to inquire about bringing THE HI-FI CLUB to YOUR station: Email us at thehificlub@gmail.com
Or you can contact the hosts directly:
Mike Shannon: mike@dfwRetroplex.com
Ray Whitworth: thebowievoice@gmail.com

THANK YOU'S...
THE HI-FI CLUB has lots of folks to thank for its existence and for its continued success. Ray Whitworth, who took a job with BizRadio 1360 back in 2005, and got Mike Shannon on board thereafter, is the root of the whole process. Without Ray, there wouldn't have been the networking opportunity that led to the existence of THE HI-FI CLUB. Ted Sauceman, operations manager of KMNY, took a chance with THE HI-FI CLUB and gave us the airtime to use, and later worked with us to allow the creation of the Retro Radio project. John Lewis contributed greatly to the show's success and growth as original co-host; Melissa Rasmussen bailed us out of streaming issues for quite some time, and was a tremendous help with the Retro Radio project; Dave Clifton, Jack Bishop and Sean Compton of Rational Broadcasting, for allowing us to continue the program on our original frequency and time; Doyle King, Jim Thomas, Ray Whitworth, Charlie Van Dyke, Roger Davis and Ron Chapman for all the great imaging and production; and to radio enthusiast Ned Wolens for listening intently to 1360 and letting us know about changes in programming that created space again on 1360 for THE HI-FI CLUB in 2007-08. Thanks as well to Alex Green at KDSX in Bonham, TX; Danny Boyer at KLDE in Eldorado/San Angelo and KMBL in Junction, TX; Michael Shawn at KLSR in Rockwall, TX; Frank Jolley of KKDJ in Los Angeles, CA; Lamoyne Westerbeck at our Farmington, IA affiliates; John Butler of KWJB in Canton, TX; David Stewart of KPET in Lamesa, TX; and to Kim Bragg (wife of the late Bill Bragg) of the Yesterday USA Radio Network! And of course, a BIG thanks to our listeners and supporters and guests; your faith, support, encouragement and kind words are always appreciated!



RETURN TO THE HI-FI CLUB MAIN PAGE


© 2006-2022 The Hi-Fi Club. All rights reserved